Why Immunomedics, Inc. Got Hammered Today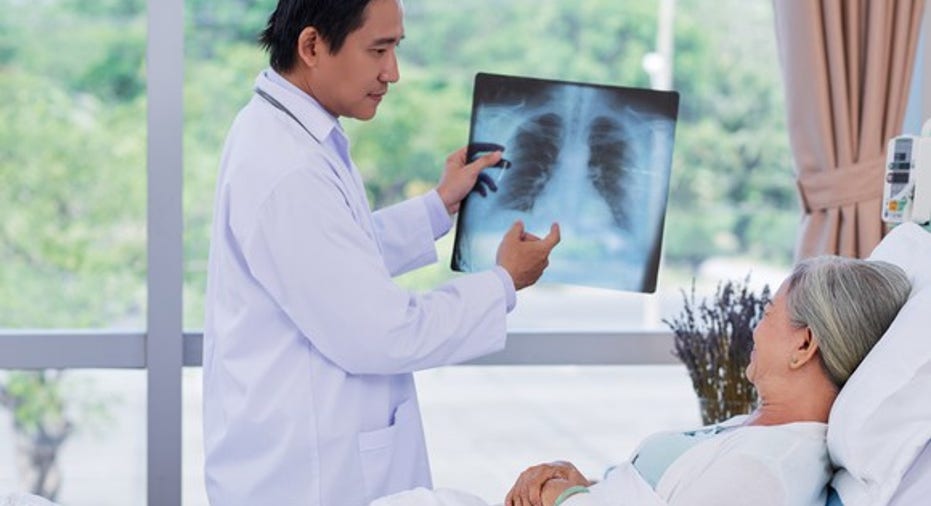 What happened
Immunomedics (NASDAQ: IMMU) fell 13% today, after The Fly reported that Immunomedics told an Jefferies analyst that the biotech won't report data for its cancer drug sacituzumab govitecan, which also goes by the code name IMMU-132, at the American Society of Clinical Oncology meeting in June.
So what
Biotech investors often jump into stocks ahead of data releases and then move on, so it isn't particularly surprising that the lack of a binary event would cause shares to decline even if it doesn't change Immunomedics' underlying valuation.
Sacituzumab govitecan is in a phase 2 trial that's testing the drug in different types of solid tumors. Just last month, the company presented data for the drug in patients with metastatic small-cell lung cancer. The drug produced an objective response rate of 14%, which isn't that great, but the rate was slightly better (17%) for patients taking the higher dose, and these are patients who have failed a median of 2 prior lines of therapy, so any benefit is promising.
Image source: Getty Images.
In breast cancer, sacituzumab govitecan looks even better with an objective response rate of 30% in heavily pretreated patients, according to data published in March.
Nevertheless, biotech investors live in a what-will-you-do-for-me-tomorrow world.
Now what
Today's drop offers an opportunity to get shares of Immunomedics at a discounted price, but investors should keep in mind that the company is still in a boardroom battle with venBio Select Advisor over the terms of its licensing deal with Seattle Genetics (NASDAQ: SGEN) for sacituzumab govitecan. Even with today's drop, shares are still higher than where they were before venBio stepped onto the scene, and presumably could return to that level if venBio doesn't get its way.
10 stocks we like better than ImmunomedicsWhen investing geniuses David and Tom Gardner have a stock tip, it can pay to listen. After all, the newsletter they have run for over a decade, Motley Fool Stock Advisor, has tripled the market.*
David and Tom just revealed what they believe are the 10 best stocks for investors to buy right now... and Immunomedics wasn't one of them! That's right -- they think these 10 stocks are even better buys.
Click here to learn about these picks!
*Stock Advisor returns as of April 3, 2017
Brian Orelli has no position in any stocks mentioned. The Motley Fool recommends Seattle Genetics. The Motley Fool has a disclosure policy.