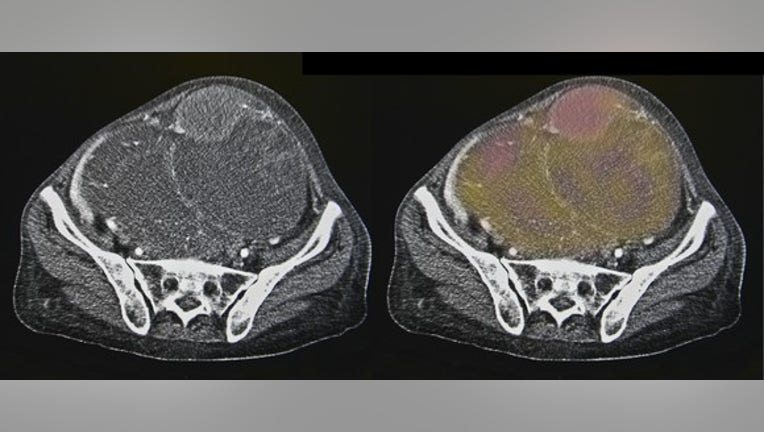 What happened
ImmunoGen (NASDAQ: IMGN) is up 21.8% at 1:06 p.m. EST on no apparent news. Of course, it's a biotech, so that's often par for the course.
So what
One possibility is that day traders are just doing their thing, following the momentum, which pushes the stock price higher. We'll know in a few days if the share price returns to previous levels.
Image source: Getty Images.
It's also possible investors are buying ahead of the Society of Gynecologic Oncology's Annual Meeting of Women's Cancer next month where ImmunoGen is scheduled to present additional phase 1 data from a subset of patients getting its cancer medication mirvetuximab soravtansine.
The clinical trial tests mirvetuximab soravtansine in relapsed epithelial ovarian cancer patients. In this cohort, the patients got a fresh biopsy to measure expression levels of FR alpha, which mirvetuximab soravtansine targets. The hope is that expression levels will continue to align with patient outcomes -- that is, patients with more FR alpha respond better -- and that the fresh biopsy will show the same results as the archival biopsy.
Mirvetuximab soravtansine is already being tested in a phase 3 clinical trial called FORWARD I, which uses archived biopsies to select patients. Assuming the fresh biopsies match with the archival biopsy samples, investors can rest assured that ImmunoGen's patient selection strategy for FORWARD I is sound.
Now what
Unlike many medical meetings that release abstracts before the meeting, giving investors a peek at preliminary data, the Society of Gynecologic Oncology waits until the start of the session during which they are presented. Investors will have to wait until March 13 or 14, depending on which poster session the presentation is assigned, to see the full data set.
Until then, investors should make sure they have stomachs for a potentially bumpy ride.
10 stocks we like better than ImmunoGenWhen investing geniuses David and Tom Gardner have a stock tip, it can pay to listen. After all, the newsletter they have run for over a decade, Motley Fool Stock Advisor, has tripled the market.*
David and Tom just revealed what they believe are the 10 best stocks for investors to buy right now... and ImmunoGen wasn't one of them! That's right -- they think these 10 stocks are even better buys.
Click here to learn about these picks!
*Stock Advisor returns as of February 6, 2017
Brian Orelli has no position in any stocks mentioned. The Motley Fool recommends ImmunoGen. The Motley Fool has a disclosure policy.