Why I'm Betting Against Snap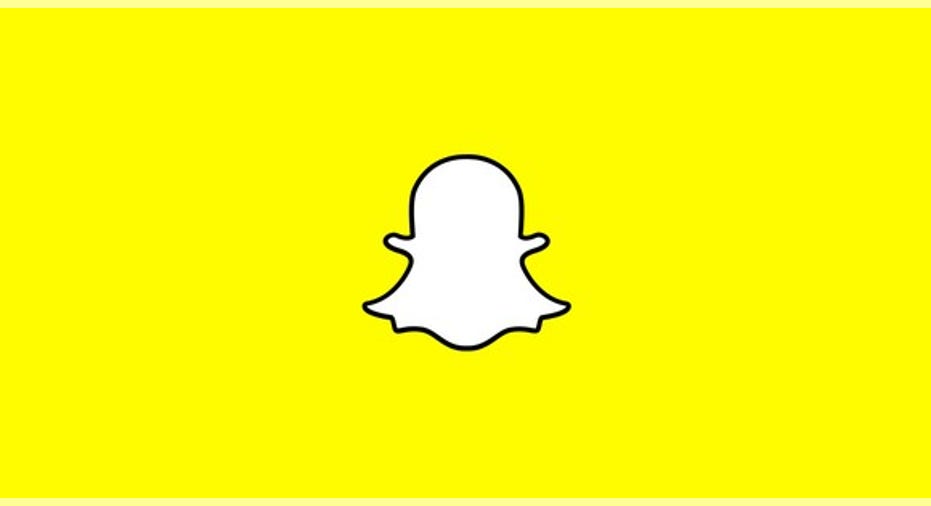 I'm not a fan of Snap (NYSE: SNAP). I don't believe that it's a sustainable business with long-term potential for long investors.
Daily active user (DAU) growth is already evaporating as we speak (if it's not being inflated and misrepresented in the first place). The IPO really looks like a thinly veiled attempt for insiders and early investors to capitalize on Snapchat's hype and cash out while the getting's good. Snap has made it abundantly clear that it's only interested in investors' money but not their input; management doesn't even want to pretend like investors have a say in anything, which is why public investors get precisely zero votes.
The valuation is insane, currently trading at about 60 times sales. Snap has committed itself to billions of dollars of cloud infrastructure spending while it tries to figure out how to build an ad business. The cost structure is highly variable due to this unique strategy, and costs will ramp quickly going forward, possibly faster than revenue -- cost of revenue exceeded revenue in 2016. So much for the potential for operating leverage.
Image source: Snap.
Meanwhile, Snap is facing backlash over alleged comments made by 26-year-old CEO Evan Spiegel, calling India and Spain "poor countries." A privileged CEO like Spiegel, who was given a $75,000 BMW 5 Series when he was 17 (a welcome upgrade from the Cadillac Escalade he previously had to endure as a teenager), may not be the most grounded leader for a company that wants its free service to reach mainstream adoption, which by definition includes lower- and middle-income demographics and markets.
A second opinion
Facebook (NASDAQ: FB) seems intent on relentlessly competing with and copying Snapchat until the larger social network emerges victorious.
Scott Galloway, a marketing professor at the NYU Stern School of business, recently noted to Business Insider, "Facebook has decided that they will kill Snapchat no matter what. Some serious [expletive] went down between Mark Zuckerberg and Evan Spiegel because I've never seen an individual in terms of their actions be so resolute in their desire to kill and wipe from the face of the Earth another company." Galloway thinks Zuckerberg will succeed, noting that the same ads perform better on Instagram Stories than on Snapchat, which will likely win over advertisers -- and their budgets.
Furthermore, Galloway is concerned about Spiegel being featured in fashion magazines, since it suggests that the CEO's priorities are misplaced. That's "a bad sign for shareholders."
But how?
Shortly after Snap went public, it was widely derided as overvalued, which drove up short interest. Since demand of shares available to lend to short-sellers exceeded supply, shares were "hard-to-borrow," and there is a cost associated with procuring shares to short. For instance, I inquired about Snap's borrowing rate a month ago, and my broker-dealer quoted me a 15% annualized rate; I declined. On top of that, short positions entail quite a bit of risk, as shares can continue running higher with no theoretical limit.
Instead, I went with an options strategy. Sure, I could have done something like a synthetic short with little to no capital outlay while avoiding the hard-to-borrow fees, but the risk/reward profile is similar to a regular short position (hence the "synthetic" bit), and I wanted to limit my downside. Long options are generally a fight against time, as time decay (theta) eats into the option's value every day. But time decay is very low for LEAPs, especially compared to front-month expirations; the January 2019 LEAPs on Snap just recently opened up.
Last week, I purchased January 2019 $20 puts on Snap for approximately $5. To be clear, Snap options are expensive across the board due to elevated implied volatility, but I have quite a bit of time for this trade to play out. That puts my breakeven at $15, so I'm betting that Snap will decline by at least 25% by expiration relative to current levels. If shares stay above $20, I will lose 100% of my investment.
But given Snap's absurd valuation and significant operational challenges, I think it's a pretty safe bet, particularly once the IPO honeymoon glow fades. DAU growth will likely flatten out even more, and total DAUs could very well start to decline as Facebook continues its competitive onslaught.
10 stocks we like better than Snap Inc.When investing geniuses David and Tom Gardner have a stock tip, it can pay to listen. After all, the newsletter they have run for over a decade, Motley Fool Stock Advisor, has tripled the market.*
David and Tom just revealed what they believe are the 10 best stocks for investors to buy right now... and Snap Inc. wasn't one of them! That's right -- they think these 10 stocks are even better buys.
Click here to learn about these picks!
*Stock Advisor returns as of April 3, 2017
Evan Niu, CFA owns shares of Facebook. Evan Niu, CFA has the following options: long January 2019 $20 puts on Snap Inc. and long January 2018 $120 calls on Facebook. The Motley Fool owns shares of and recommends Facebook. The Motley Fool has a disclosure policy.