Why Iconix Brand Group, American Midstream Partners, and Endo International Jumped Today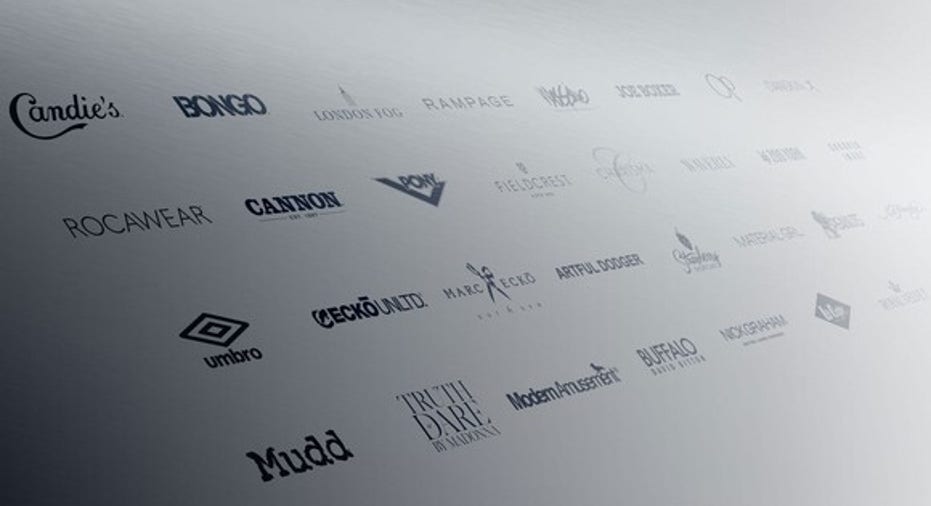 Friday brought 2016 to a close for the stock market, and major market benchmarks limped into the long weekend with losses. The Dow fell 57 points, finishing the year almost 240 points shy of the much-anticipated 20,000 mark, and the S&P 500 and Nasdaq were down between half a percent and nearly a full percent on the day. Yet despite the disappointment among some that the Dow didn't manage to crack 20,000 by the end of 2016, some stocks still posted good gains. Among the best performers were Iconix Brand Group (NASDAQ: ICON), American Midstream Partners (NYSE: AMID), and Endo International (NASDAQ: ENDP). Below, we'll look more closely at these stocks to tell you why they did so well.
Image source: Iconix Brand Group.
Iconix makes a sale
Iconix Brand Group gained 4% after the company announced that it would sell the rights to the high-end retail Sharper Image brand to ThreeSixty Group for $100 million. ThreeSixty Group is the largest licensee of the Sharper Image name, and so the transaction made sense for the buyer going forward. Meanwhile, Iconix had already identified Sharper Image as outside its core assets for its future strategic vision. Iconix CEO John Haugh explained that "after careful consideration, we determined that we could better leverage our resources and generate greater returns by focusing on other areas of the business," and that motivated the sale. With Iconix looking to use the proceeds to pay down debt, investors hope that a less-leveraged balance sheet going forward will help the company make the most of its other brands, which include names like Mossimo, London Fog, and Ocean Pacific.
American Midstream keeps climbing
American Midstream Partners units rose by nearly 5%, adding to gains that have taken the stock to levels not seen since mid-2015. Crude oil prices didn't move very sharply today, but they nevertheless remained above the $52-per-barrel level, and natural gas prices closed around $3.70 per million BTUs to finish the year up nearly 60% from where they were at the beginning of 2016. More importantly for the master limited partnership, American Midstream's planned merger with JP Energy Partners should help it build a huge midstream business that includes exposure to the Eagle Ford, Bakken, Permian Basin, and Gulf of Mexico regions. With the MLP having successfully raised $300 million to help pay down JP Energy debt after the expected merger closes in early 2017, American Midstream is well-positioned to ride a continuing energy rebound into the coming year.
Endo gets a mercy bounce
Finally, Endo International advanced 5%. The specialty pharmaceutical stock has the dubious distinction of being the worst performer in the S&P 500 during 2016, losing nearly three-quarters of its value as investors worried about a negative environment for drug pricing. Endo has had to deal with a number of adverse events during 2016, including the resignation of its CEO, an investigation from the Justice Department, and product liability problems that led to the closure of its women's health division. Nevertheless, bottom-fishing investors appear to see some promise for the stock in 2017 -- or at least enough to warrant a small amount of buying interest. Whether that momentum lasts will depend a lot on the new presidential administration's attitude toward drug pricing practices, but expecting a huge bounce from Endo is a risky proposition.
10 stocks we like better than Iconix Brand Group When investing geniuses David and Tom Gardner have a stock tip, it can pay to listen. After all, the newsletter they have run for over a decade, Motley Fool Stock Advisor, has tripled the market.*
David and Tom just revealed what they believe are the 10 best stocks for investors to buy right now... and Iconix Brand Group wasn't one of them! That's right -- they think these 10 stocks are even better buys.
Click here to learn about these picks!
*Stock Advisor returns as of Nov. 7, 2016
Dan Caplinger has no position in any stocks mentioned. The Motley Fool has no position in any of the stocks mentioned. The Motley Fool has a disclosure policy.