Why IAMGOLD, NeoPhotonics, and Cliffs Natural Resources Jumped Today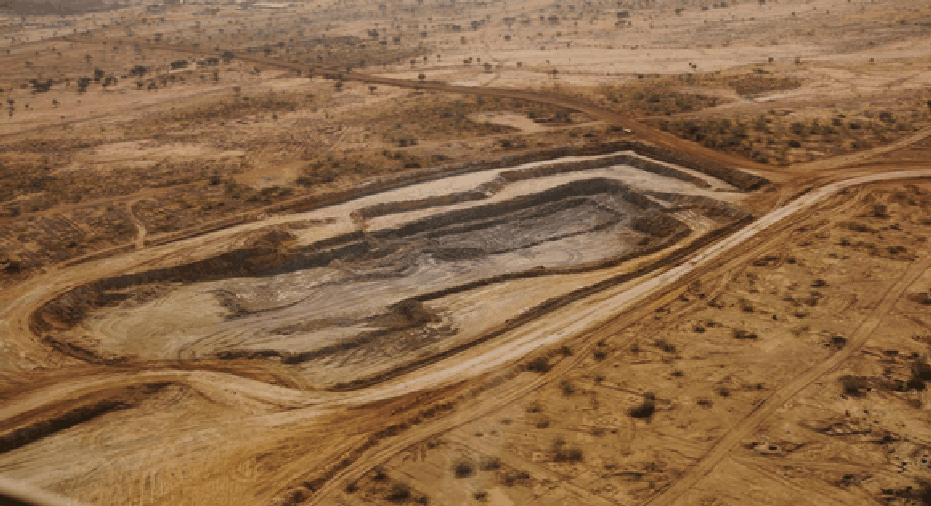 Wednesday was a strong day for the stock market, as major market benchmarks soared in response to the Federal Reserve's decision to increase interest rates. The Dow Jones Industrialsclimbed triple digits, and broader indexes posted gains of nearly 1%. Investors have expected an eventual move from the central bank, and they took the decision today as confirmation that the U.S. economy is healthy and can withstand incremental boosts in short-term rates.Moreover, some individual stocks enjoyed extremely sharp gains that outpaced the market's overall rise, and IAMGOLD (NYSE: IAG), NeoPhotonics (NYSE: NPTN), and Cliffs Natural Resources (NYSE: CLF) were among the best performers on the day. Below, we'll look more closely at these stocks to tell you why they did so well.
IAMGOLD shines in the sunlight
Shares of IAMGOLD climbed 15% in response to some positive developments. First, the gold market in general reacted positively to the interest rate move from the Federal Reserve, which sent the yellow metal higher by more than $20 per ounce to climb back above the $1,200 level. More specifically to IAMGOLD, the mining company has done a good job recently in reducing its long-term debt and extending maturities on its existing loans, and in light of rising interest rates, it's essential for the mining company not to get into a position in which it has trouble maintaining its debt. An announcement from Canada's Miranda Gold that IAMGOLD had entered into an option agreement to take an interest in a Colombian mining project wasn't huge news, but it signaled the fact that IAMGOLD continues to seize promising growth opportunities when they arise.
Image source: IAMGOLD.
NeoPhotonics bounces back
NeoPhotonics stock finished the day up 18% after a volatile trading session that saw shares drop more than 10% at the open. The optical communications company reported its fourth-quarter results late Tuesday, and investors initially reacted negatively to the report despite a 23% rise in revenue. Adjusted net income was down from the year-earlier quarter, and NeoPhotonics' outlook for the current quarter was extremely weak. Yet in the long run, some analysts believe that Chinese demand for fiber-optic components could renew accelerated growth for the company and its industry peers, and there's also potential for NeoPhotonics to become a takeover target if growth opportunities pan out globally.
Cliffs Natural Resources pays off debt
Finally, shares of Cliffs Natural Resources gained 7%. The rise in the precious metals sector that lifted IAMGOLD also led a broader-based commodity rally, as the prices of oil and many other products also climbed higher on the news from the Federal Reserve. For Cliffs, favorable macroeconomic conditions were just part of the day's gains, as the iron-ore producer said that it had successfully redeemed all of its outstanding debt related to two sets of senior secured notes due in 2020. By redeeming nearly $650 million in debt, Cliffs stands to save more than $50 million in annual interest, and an improved capital structure will make it easier for Cliffs to get financing in the future as necessary.
Offer from The Motley Fool: The 10 best stocks to buy nowMotley Fool co-founders Tom and David Gardner have spent more than a decade beating the market. In fact, the newsletter they run, Motley Fool Stock Advisor, has tripled the S&P 500!*
Tom and David just revealed their ten top stock picks for investors to buy right now.
Click here to get access to the full list!
*Stock Advisor returns as of 1/30/2017
Dan Caplinger has no position in any stocks mentioned. The Motley Fool owns shares of Cliffs Natural Resources. The Motley Fool has a disclosure policy.