Why I Think Bank of America Will Pass This Years Stress Test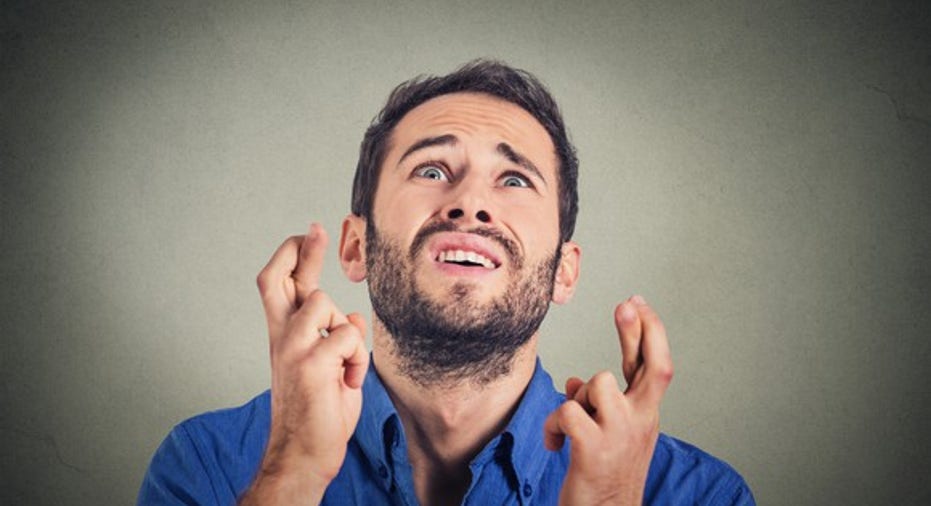 A Bank of America shareholder awaiting its 2016 stress test results. Image source: iStock/Thinkstock.
If the past five years are any indication, then it seems prudent to assume that Bank of America will struggle in this year's stress test, the results of which will be published by the Federal Reserve tomorrow. At the same time, I can't help but think that the nation's second-biggest bank by assets hasn't at last worked through the qualitative issues in its capital-planning process that have impaired its performance in the past.
The purpose of the stress tests is to determine whether systematically important banks with operations in the United States have enough capital to withstand an economic downturn akin to the financial crisis. The Fed does so by requiring banks to estimate the impact on their solvency in the event that unemployment soars, asset prices plummet, and new to this year's test, interest rates veer into negative territory.
It's analogous to subjecting pilots to emergency scenarios in a flight simulator. The benefit is that you get a sense for how a pilot would react if, say, the airplane he or she were flying lost power over the Atlantic Ocean. But the detriment is that the scenario is hypothetical, and thus only approximates what would actually happen in such an event.
When it comes to Bank of America, it isn't that the North Carolina-based bank doesn't have enough capital to pass the stress test. It had $70 billion in excess capital over its regulatory minimum at the end of the first quarter. That compares to the $37 billion loss that Bank of America was presumed to incur under last-year's scenario.
| Measure | Standardized Approach | Advanced Approaches | Regulatory Minimum |
| --- | --- | --- | --- |
| Common equity tier 1 capital ratio | 11.6% | 10.3% | 5.875% |
| Common equity tier 1 capital (millions) | $162,732 | $162,732 | $92,820* |
*Estimated by author. Data source: Bank of America's 1Q16 10-Q, page 48.
The problem, instead, is qualitative -- it concerns Bank of America's capital-planning process. In the 2014 stress test, the bank belatedly discovered that it had mismarked the value of securities inherited in its 2008 acquisition of Merrill Lynch. And in last year's test, the Fed required Bank of America "to submit a new capital plan ... to address certain weaknesses in its capital planning processes."
While Bank of America was nevertheless allowed to increase the amount of capital that it returned to shareholders in each of the past two years, mainly through higher share buybacks, its problems last year ostensibly led the bank to part ways with its former CFO Bruce Thompson, who oversaw the process. Andrea Smith, who joined Bank of America in 1988, assumed responsibility for preparing for this year's test.
The pressure to emerge from this year's gauntlet unscathed is enormous. It's fair to say that investors and analysts have come to see the stress test as a litmus test for managerial acumen. This is only underscored by the fact that the people in charge of the annual stress-test submissions are paid millions of dollars to get it right.
Additionally, thanks to its problems on past tests, Bank of America has been allowed to raise its dividend only once since the financial crisis. Wells Fargo and JPMorgan Chase, by contrast, have raised their quarterly payouts every year. This is obviously disappointing to Bank of America's income-seeking shareholders, but it also means that capital is accumulating on the $2.2 trillion bank's balance sheet. This weighs on its return on equity, which, in turn, helps explain why its shares trade at a 15% discount to tangible book value.
Nevertheless, given its abundance of capital, the management changes, and the fact that it's coming off its best annual-financial performance in nearly a decade, I can't help but think that Bank of America will get things right this year. Then again, given that it's my biggest stock holding, maybe I'm unjustly giving it the benefit of the doubt.
The article Why I Think Bank of America Will Pass This Years Stress Test originally appeared on Fool.com.
John Maxfield owns shares of Bank of America and Wells Fargo. The Motley Fool owns shares of and recommends Wells Fargo. The Motley Fool recommends Bank of America. Try any of our Foolish newsletter services free for 30 days. We Fools may not all hold the same opinions, but we all believe that considering a diverse range of insights makes us better investors. The Motley Fool has a disclosure policy.
Copyright 1995 - 2016 The Motley Fool, LLC. All rights reserved. The Motley Fool has a disclosure policy.