Why I Just Bought More Shares of Gilead Sciences, Inc.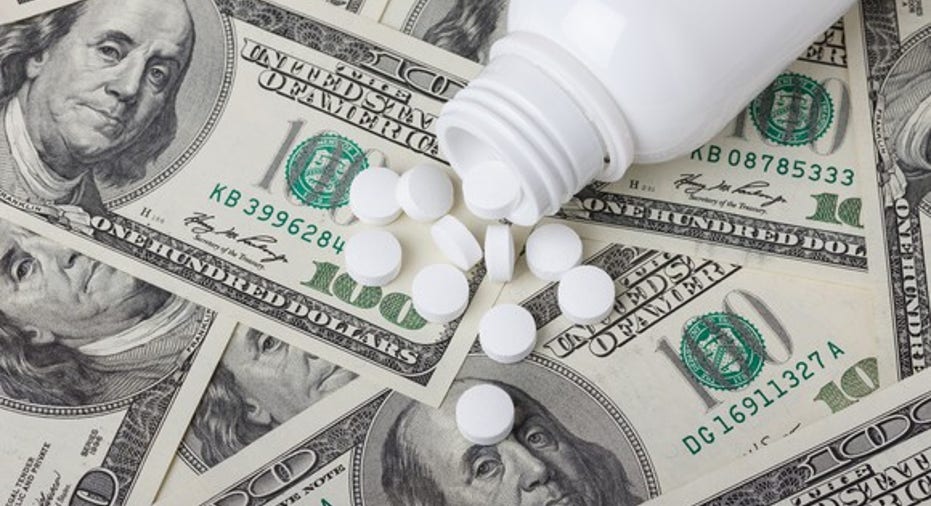 Like most of you, I don't like to lose money. So you might be wondering why I was so quick to scoop up more shares of Gilead Sciences (NASDAQ: GILD) stock after its latest earnings report. After all, management shared a forecast for 2017 hepatitis C antiviral sales 39% lower than 2016 figures, and that's at the high end of the provided range.
Before you assume I've completely lost my marbles, consider a few important points: The stock is cheap, the company is highly profitable, and it looks positioned to remain so for the long term. Read on for a closer look at the reasons this biotech stock is a terrific bargain with market-beating potential written all over it.
Image source: Gilead Sciences.
How cheap?
Before we look forward, let's try to get a sense of just how cheap Gilead Sciences stock is right now. At recent prices, its shares can be purchased for just 5.8 times 2016 earnings. For comparison, the average stock in the benchmark S&P 500 index is currently trading at 24.2 times trailing earnings.
A big reason the stock is trading at such a low P/E ratio has to do with fear of losses going forward. Indeed, management guided 2017 total product sales to fall from $29.95 billion last year to between $22.5 billion and $24.5 billion this year. Despite the expected losses, the stock is trading at just 8.2 times this year's earnings estimates.
Generally, single-digit P/E ratios during years-long bull marketssuggestheavy losses ahead. You might be surprised to learn the average Wall Street analyst covering Gilead Sciences expects earnings to contract at an annual rate of just 6.5% over the next five years.
A shrinking bottom line over the long term is hardly something to get excited about, but 6.5% per year isn't really that bad, considering the stock's recent price. If Gilead's bottom line fell at that rate, in 2021 the company would report GAAP earnings of about $7.11 per share, making its forward PE still just under 10.
Soft landing ahead
If you're concerned contracting sales of Gilead's hepatitis C virus (HCV) treatments are going to get much worse, you might find these figures reassuring:
U.S. HCV treatment initiations. Image source: Gilead Sciences.
The introduction of new drug classes is generally associated with a spike in new patients. In a sense, Gilead Sciences is a victim of its own success. The company rushed Sovaldi and Harvoni through the regulatory process at breakneck speed to get its treatment out ahead of the competition. It benefited from HCV patient warehousing ahead of its approval and immense pricing power while it was the only highly effective new treatment option available.
With the introduction of Viekira Pak from AbbVieand Zepatier from Merck & Co., its pricing power subsided. Also, a higher percentage of patients in earlier stages of the disease have been beginning treatment. Since these patients are often treatable with shorter regimens, per patient costs have fallen as well.
Market entrants might have given end payers some leverage to negotiate lower prices, but they didn't dig very far into Gilead's share of the U.S. HCV space. An estimated 205,000 of 231,000 HCV treatment initiations last year included Sovaldi's active ingredient.
HCV treatment initiations including Sovaldi (in thousands). Image source: Gilead Sciences.
In 2014, there were an estimated 180.6 million people worldwide living with HCV infections. Treatment initiations might taper off a bit further, but this isn't a virus in close to complete eradication in my lifetime.
Bright spots
Although its incredibly successful HCV treatments get most of the attention, Gilead also has a large share of the hepatitis B and HIV spaces. Last November, the company earned FDA approval for its next-generation hepatitis B virus treatment, Vemlidy. Hepatitis B threatens the lives of about 2.2 million Americans, and Velmidy's improved safety profile over that of Viread (an older Gilead drug) should help it become a popular treatment option for this population.
In HIV, Gilead's recently approved single pill treatment option, Odefsey, is quickly gaining popularity due to a lower dosage requirement, which makes it far easier to tolerate than previous offerings. Since earning FDA approval last March, sales of the drug have steadily marched upwards to $155 million in the fourth quarter, a 48% gain over the previous three month period. In the same vein, sales of its more recently launched HIV treatment, Descovy, jumped 69% over the previous quarter to $149 million during the last three months of 2016.
Image source: Getty Images.
Further ahead, Gilead has arguably the most vibrant program to develop the first treatment for non-alcoholic steatohepatitis (NASH), a potentially fatal condition that leads to hardening of the liver and affects about 12 million Americans. Towards the end of the year, you can expect some data from a couple mid-stage clinical trials with two separate NASH candidates. Next year, the company expects late-stage data from a third NASH candidate, which generated some encouraging data in a smaller study.
Management has suggested effective treatment of NASH will require a multi-pronged approach. If its candidates fit the bill, Gilead could launch another multi-billion blockbuster combination in the years ahead. At the bargain bin price I just paid for my shares, I'll probably come out ahead in the long run even if the company can't catch lightning in a bottle for the third time.
10 stocks we like better than Gilead SciencesWhen investing geniuses David and Tom Gardner have a stock tip, it can pay to listen. After all, the newsletter they have run for over a decade, Motley Fool Stock Advisor, has tripled the market.*
David and Tom just revealed what they believe are the 10 best stocks for investors to buy right now... and Gilead Sciences wasn't one of them! That's right -- they think these 10 stocks are even better buys.
Click here to learn about these picks!
*Stock Advisor returns as of February 6, 2017
Cory Renauer owns shares of Gilead Sciences. The Motley Fool owns shares of and recommends Gilead Sciences. The Motley Fool has a disclosure policy.