Why I Bought Shares of Verizon Instead of AT&T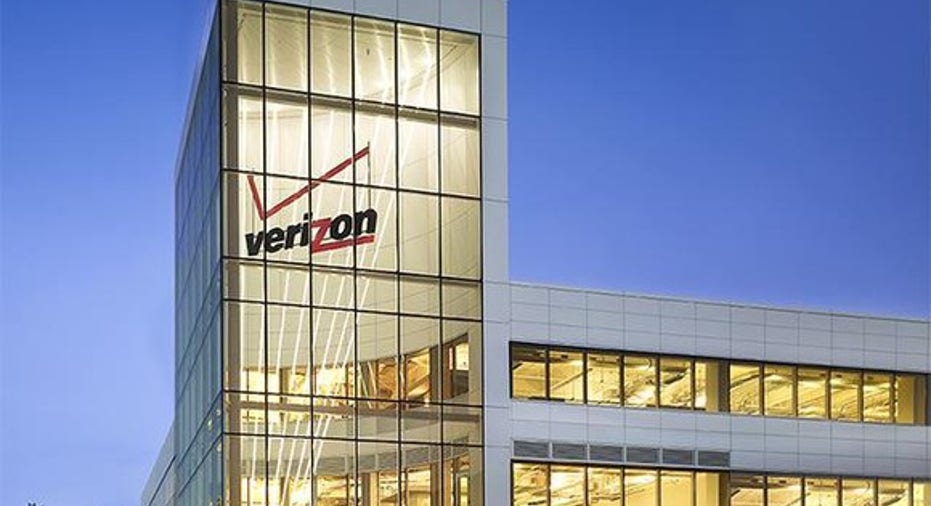 Image source: Verizon
I was fortuitous enough to buy shares of Verizon (NYSE: VZ) right before it settled the union strikes, then they were trading at recent lows of $50 per share. The stock is now trading near $54 per share, but like any Foolish investor, I didn't buy shares for a quick 8% return: I'm holding on for the long haul.
With a focus on dividend growth, I had to make a decision between Verizon and AT&T (NYSE: T) when it came to investing in the telecom space. AT&T yields 4.8% versus Verizon's 4.3%, it has a longer track record of raising its dividend, and analysts expect its earnings and revenue to grow faster moving forward. On the surface AT&T appears to be the better stock pick. But, after further research, AT&T's business seems less apt for dividend growth investors. Here's why I bought shares of Verizon instead.
A stronger core business
Both Verizon and AT&T derive the majority of revenue and profits from their wireless businesses. There's no doubt that Verizon sports a stronger wireless business than AT&T.
Over the last twelve months, AT&T has lost about 2 million postpaid phone subscribers. While it's managed to convert a larger percentage of its postpaid subscribers to higher-value smartphones, all of its wireless subscriber growth is coming from connected devices.
Comparatively, Verizon added 1.2 million postpaid phone customers. Overall, Verizon has added 4.5 million postpaid connections over the past year. Its postpaid churn rate fell to just 0.96% last quarter, whereas AT&T's postpaid churn rate came in at 1.1%.
Despite the strong growth in subscribers, though, Verizon's wireless revenue declined 1.5% year over year, impacted largely by the shift to unsubsidized plans. AT&T suffered a 2.3% decline in revenue for its mobility segment. While the shift to unsubsidized plans and longer upgrade cycles for smartphones will continue to be a drag on revenue growth, it allows Verizon to produce better margins.
Verizon profit margins are the best in the industry. Its wireless EBITDA margin of 46.2% last quarter (up 1.4 percentage points year over year) is significantly better than AT&T's 41%.
Verizon is more streamlined
AT&T's acquisition of DirecTV made it the largest pay-TV provider in the United States. Meanwhile, Verizon sold a portion of its wireline assets to Frontier Communications, and it's all but halted new investment in that part of its business. While I'm not totally sold on the demise of the pay-TV industry, I'd rather be less exposed to it than AT&T. What's more DirecTV is ceding ground back to traditional cable companies, and even AT&T's unlimited wireless data bundle for DirecTV customers couldn't stop it from losing 300,000 U.S. subscribers over the past year.
AT&T also operates a wireless business in Mexico, where it doesn't benefit from the same advantages of scale as it does in the States. It's a much smaller carrier than America Movil and Telefonica. The company's plans to invest $3 billion in Mexico will likely result in continued operating losses for the business through 2018.
Verizon hasn't spent as aggressively, but it's been expanding into digital video and advertising over the past two years. That's an area I'd much rather invest in compared to traditional pay-TV, as it has better prospects for growth. Still, the area is likely less profitable than its core wireless business.
As a result of all its spending, AT&T has become much more leveraged than in the past. Its net-debt-to-adjusted-EBITDA ratio has climbed to 2.3, the same as Verizon since it acquired the other half of Verizon Wireless. As a result, AT&T has lost its A- rating from the credit agencies. Verizon also has a BBB+ rating, but CFO Fran Shammo has a plan to get its A- rating back. Borrowing costs will become important as bids come in for the upcoming FCC incentive spectrum auction.
Safer dividend and valuation
With a dividend of $1.92 per share, AT&T is planning to pay out 67% of its expected 2016 earnings as a dividend. That's not bad for a company with strong cash flows like AT&T, but Verizon expects to pay out just 57% of expected 2016 earnings. What's more, Verizon's dividend as a percentage of free cash flow over the past twelve months is just 48% compared to AT&T's 66%.
Those more favorable ratios give Verizon room to continue growing its dividend even if its earnings or cash flow don't grow as quickly as AT&T's. Given the strength of its core wireless business and less aggressive investments outside of that business, however, I believe Verizon will be able to improve cash flow at a comparable rate, if not a better rate.
Verizon's price to free cash flow ratio of 12.1 represents a discount to AT&T's 14.7 ratio. Even looking at a forward PE ratio, Verizon trades at just 13.7 times earnings compared to AT&T's 14.2 ratio.
Despite a dividend yield about a half a percentage lower, I think the lower valuation and the stronger potential for dividend growth make Verizon the better buy.
The article Why I Bought Shares of Verizon Instead of AT&T originally appeared on Fool.com.
Adam Levy owns shares of Verizon Communications. The Motley Fool owns shares of and recommends Verizon Communications. Try any of our Foolish newsletter services free for 30 days. We Fools may not all hold the same opinions, but we all believe that considering a diverse range of insights makes us better investors. The Motley Fool has a disclosure policy.
Copyright 1995 - 2016 The Motley Fool, LLC. All rights reserved. The Motley Fool has a disclosure policy.