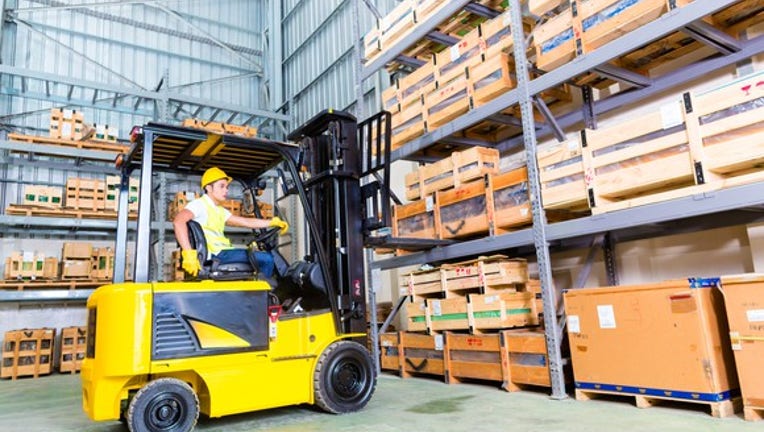 What happened
Shares of lift-truck maker Hyster-Yale Materials Handling Inc (NYSE: HY) jumped as much as 19.8% in trading Tuesday after the company reported first-quarter 2017 earnings. At 12:20 p.m. EDT, shares were still up an impressive 14.8% on the day.
So what
Revenue was up 18% to $713.1 million in the quarter and net income jumped 81% to $18.1 million, or $1.10 per share. Lift-truck improvement helped drive results, with unit shipments jumping to 23,300 from 20,500 a year ago.
Image source: Getty Images.
Analyst were only expecting $668.3 million in revenue and $0.53 per share in earnings, so Hyster-Yale's performance easily topped expectations.
Now what
Numbers were strong across the board, and the Americas are pushing results higher right now. Strong bookings of 23,700 units, worth about $550 million, should also help steer the company to good results throughout 2017. Momentum in the economy appears to be helping drive demand for lift trucks, and right now the future still looks bright. That bullishness is what's helping financial results and sending Hyster-Yale's shares higher today.
10 stocks we like better than Hyster-Yale Materials HandlingWhen investing geniuses David and Tom Gardner have a stock tip, it can pay to listen. After all, the newsletter they have run for over a decade, Motley Fool Stock Advisor, has tripled the market.*
David and Tom just revealed what they believe are the 10 best stocks for investors to buy right now... and Hyster-Yale Materials Handling wasn't one of them! That's right -- they think these 10 stocks are even better buys.
Click here to learn about these picks!
*Stock Advisor returns as of May 1, 2017
Travis Hoium has no position in any stocks mentioned. The Motley Fool recommends Hyster-Yale Materials Handling. The Motley Fool has a disclosure policy.