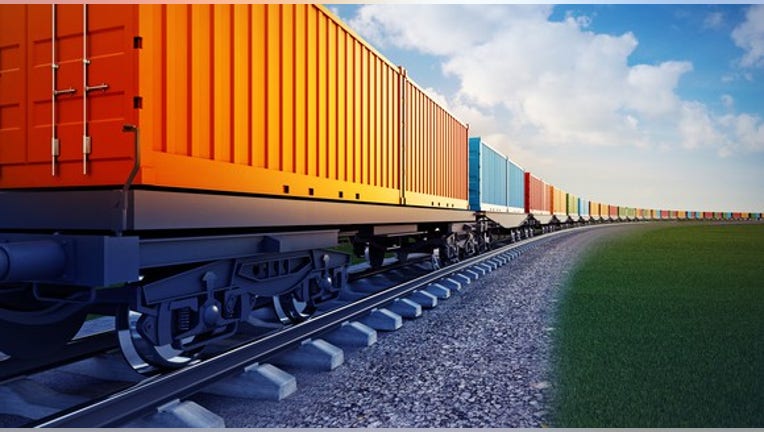 What happened
Shares of Hub Group Inc. (NASDAQ: HUBG) fell as much as 17.6% in trading Tuesday after the freight management company gave itsfirst-quarter earnings expectations. As of 12:10 p.m. EDT, the stock was still down 14.1% on the day.
So what
Management said diluted earnings per share are expected to be $0.30 to $0.32, including a $0.03-per-share charge for due diligence and severance expenses. Soft pricing in the intermodal business has led to excess capacity putting pressure on prices. Previous guidance for 2017 anticipated a rise in prices, but instead they are falling in the market. As a result, full-year guidance is now for $1.60 to $1.80 per share in earnings.
Image source: Getty Images.
Analysts were expecting $0.45 per share in earnings for the first quarter and $2.39 per share for the full year, so this is well below expectations. And while management expects the downturn in prices to be an aberration, we don't really know if the market will improve long term.
Now what
It's a little unusual for management to miss so big on guidance this early in the year, which is why shares are falling as much as they are today. And with weakness in the intermodal market, there could be long-term pressure on pricing and margins as well. Right now, I don't think shares of Hub Group are very attractive trading at 23 times the high end of this year's revised guidance. If conditions get worse, shares could continue to fall.
10 stocks we like better than Hub GroupWhen investing geniuses David and Tom Gardner have a stock tip, it can pay to listen. After all, the newsletter they have run for over a decade, Motley Fool Stock Advisor, has tripled the market.*
David and Tom just revealed what they believe are the 10 best stocks for investors to buy right now... and Hub Group wasn't one of them! That's right -- they think these 10 stocks are even better buys.
Click here to learn about these picks!
*Stock Advisor returns as of April 3, 2017
Travis Hoium has no position in any stocks mentioned. The Motley Fool has no position in any of the stocks mentioned. The Motley Fool has a disclosure policy.