Why Huawei Is Winning and Apple Inc. Is Losing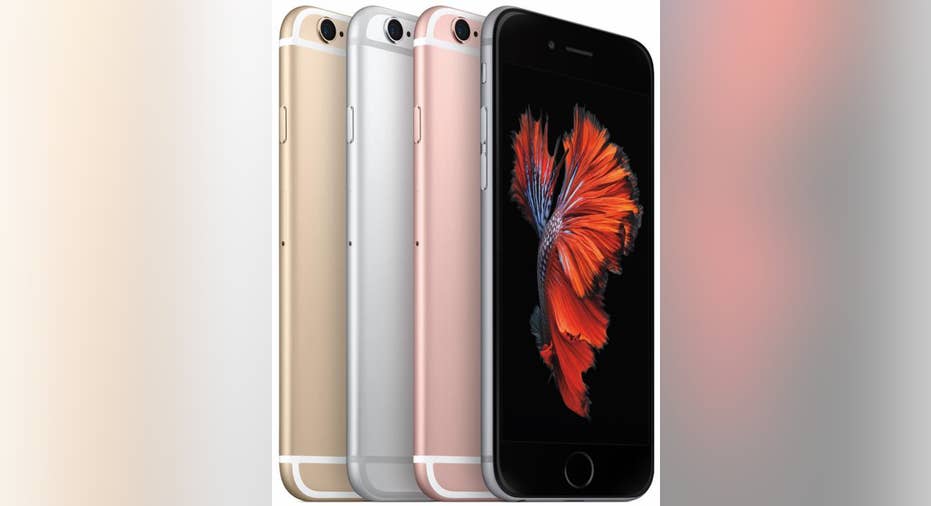 Apple's iPhone 6s series. Image credit: Apple.
It has been interesting to see the meteoric rise of China-based Huawei in the smartphone business. The company has gone from a relative no-name in phones to being one of the largest vendors in the marketplace, growing smartphone sales at an extremely rapid clip. This success is no doubt fueled by the company's ability to rapidly launch best-in-class Android smartphones at a wide variety of price points.
Apple, on the other hand, is expected to see iPhone shipments decline year over year in the current fiscal year. Although Apple is generally known to have something of a "lock" on the premium portion of the smartphone market, Huawei seems to be doing a solid job of building products that can, in many cases, rival Apple's.
Based on the leaked specifications of the upcoming Huawei P9 series of smartphones, Huawei isn't just offering a solid alternative to Apple, but seems to be blowing the current iPhone 6s/6s Plus out of the water in a number of key areas.
Dual cameras? Huawei beats Apple to the punchThe marquee feature for the upcoming iPhone 7 Pro is expected to be the use of a dual-lens camera. However, this feature isn't expected to appear on the smaller iPhone 7, nor even on some of the larger iPhones (i.e. the iPhone 7 Plus). Those phones aren't expected to launch until September.
In contrast, all three of Huawei's upcoming P9-series of smartphones -- from the five-inch model all the way through the 6.2-inch model -- are expected to come with dual 12 megapixel cameras complete with optical image stabilization and laser focus. When the iPhone 7-series phones come out, it would seem that -- at least as far as a number of key technologies go -- it will deliver, at best, yesterday's technology today.
Better displays, beefier batteries, slimmer bodiesBoth the P9 and the P9 Lite are expected to pack 5.2-inch 1920-by-1080 resolution displays. In contrast, the 4.7-inch iPhone 6s comes with a relatively low resolution 1334-by-750 display. The P9 Max is said to come with a 6.2-inch 2560-by-1440 display. The 5.5-inch iPhone 6s comes with just a 1920-by-1080 panel.
Even more interestingly, Huawei has apparently managed to pack large 3000 mAh batteries into both the P9 and the P9 Max, and even the low-end P9 Lite gets a 2500 mAh battery. The iPhone 6s, on the other hand, is saddled with just a 1715 mAh battery.
To add insult to injury, the P9 series of phones are expected to be thinner than Apple's iPhone 6s and iPhone 6s Plus. The Apple phones are 7.1 and 7.3 millimeters thick, respectively. Huawei's are said to be just 6.4 millimeters thick.
Apple needs to stop phoning it in, start delivering leadership hardware, againAlthough there are some areas in which Apple's iPhone 6s/6s Plus series of phones deliver leadership hardware (A9 processor, 3D Touch subsystem), the iDevice maker's flagships are being lapped in ways that are actually material to the user experience. Apple knows that its brand is powerful, and that iOS is unmatched, but as we're seeing with Apple's struggles during this product cycle, phoning it in on key pieces of technology is just not a viable strategy in an increasingly competitive market. My worry for Apple is that it may have gotten too arrogant about its positioning in the marketplace, and that it will soon be blindsided by hungrier, more-aggressive competitors like Huawei.
With the iPhone 7 series of phones, the company is going to need to start delivering leadership hardware, again. That hardware will need to stay leadership throughout the life cycles of the phones, or it's going to need to start introducing flagship iPhones at a more rapid clip. Not having a truly "leadership" set of phones in the market place is unacceptable.
The article Why Huawei Is Winning and Apple Inc. Is Losing originally appeared on Fool.com.
Ashraf Eassa has no position in any stocks mentioned. The Motley Fool owns shares of and recommends Apple. Try any of our Foolish newsletter services free for 30 days. We Fools may not all hold the same opinions, but we all believe that considering a diverse range of insights makes us better investors. The Motley Fool has a disclosure policy.
Copyright 1995 - 2016 The Motley Fool, LLC. All rights reserved. The Motley Fool has a disclosure policy.