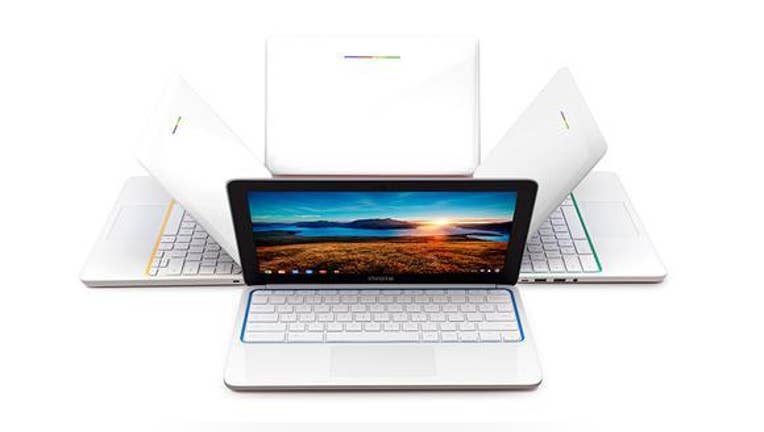 Image: HP.
The stock market is often relatively quiet right before a holiday, and Wednesday's closing numbers bore that out. Yet even though the Dow and S&P 500 were narrowly mixed in today's trading session, several stocks posted dramatic declines, and HP , Abengoa , and Petroleo Brasileiro were among the worst performers going into Thursday's day off for Thanksgiving.
HP dropped 14% as the surviving PC and printer division of the now split-up Hewlett-Packard reported troubling results for its fiscal fourth quarter. Personal systems and printing revenue dropped 14% to $12.66 billion, sending earnings down 18% to $1.16 billion. Moreover, unit CEO Dion Weisler predicted that the markets for printers and PCs would probably struggle several quarters into the future, as high inventory levels in PC sales channels has held back potential growth. Several analysts noted that an unfavorable product mix toward greater sales of high-end printers to consumers rather than corporate shoppers led to declining ink sales growth. Given how high margins are for printer ink compared to the actual printers themselves, HP has to hope it can reverse that trend in order to keep its bottom line moving in the right direction.
Abengoa plunged 50% after the Spanish renewable energy company said that an attempt to save it from having to seek protection from creditors had failed. Abengoa, which both operates energy projects and builds them, has built up its debt to extreme levels over time, and shareholders had hoped that a potential commitment from an investor to provide additional liquidity would help the company weather its financial storm. Yet when Gonvarri chose not to invest roughly 350 million euros in the company, Abengoa had no choice but to start negotiations with creditors over insolvency proceedings. The plunge also hurt a number of key Spanish banks, many of which provided financing to Abengoa and will now face the potential for severe losses on their loans.
Finally, Petroleo Brasileiro lost 8% of its value Wednesday. Falling oil prices have been a huge weight on Petrobras, but the company also found itself in the spotlight yet again concerning the arrests of a billionaire banking leader as well as a key political figure in the Brazilian senate. The scandal has already had a huge impact on President Dilma Rousseff, with some calling for her impeachment. If commodity markets were cooperating with the oil giant, then Petrobras might be in a better position to work through its issues. Yet many believe that there will be more bad news to come concerning the scandal, and with crude oil challenging recent lows, Petrobras could remain under pressure for a long time to come.
The article Why HP, Abengoa, and Petroleo Brasileiro Slumped Today originally appeared on Fool.com.
Dan Caplinger has no position in any stocks mentioned. The Motley Fool has no position in any of the stocks mentioned. Try any of our Foolish newsletter services free for 30 days. We Fools may not all hold the same opinions, but we all believe that considering a diverse range of insights makes us better investors. The Motley Fool has a disclosure policy.
Copyright 1995 - 2015 The Motley Fool, LLC. All rights reserved. The Motley Fool has a disclosure policy.