Why Horizon Pharma Shares Sank Today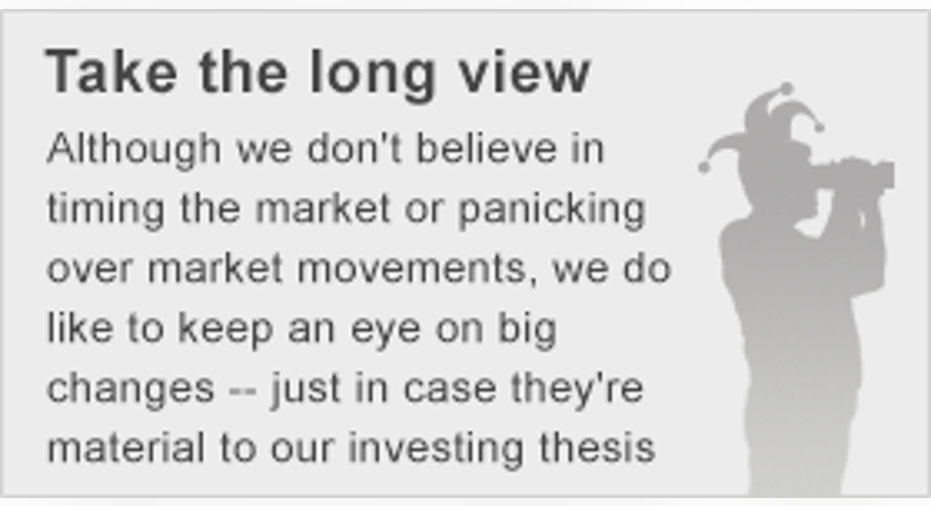 Image source: Horizon Pharma.
What: Horizon Pharma is down 26% at 1:00 p.m. ET after disclosing updated guidance for the year.
So what: From the massive drop, you'd think that Horizon Pharma had lowered its guidance for the year, but that's not the case. Management is sticking with the guidance it issued in January for 2016 net sales of $1.025 billion to $1.050 billion and 2016 adjusted earnings before interest, taxes, depreciation and amortization (EBITDA) of $505 million to $520 million.
The issue seems to be at what point in the year those sales and earnings will materialize. First-quarter guidance calls for the company to bring in about 19% to 20% of the total for the year with about 22% to 23% coming from the second quarter. Horizon will have to make up the difference in the second half with around 57% to 59% of total sales coming then.
While that seems achievable -- sales should be growing from quarter to quarter over the year -- management plans to accelerate earnings even faster with around 64% to 66% of the 2016 EBITDA coming in the second half of the year. Management had previously warned that EBITDA margins would be lower in the first half of the year and expanding as sales increased, but apparently investors hadn't factored in that much of a difference.
Now what: If Horizon Pharma can hit its yearly numbers, it's hard to see how the drugmaker is worth less than it was yesterday. You could even argue that acceleration in the second half of the year would be a benefit going into 2017. Obviously that's a big "if," and investors are taking on more of a risk buying today but have the potential for a bigger reward if the company hits its guidance for the year.
It should also be noted that Horizon Pharma has seen some wild swings in its stock price based on bad news from fellow specialty pharmaValeant Pharmaceuticals, and more recently on the potential for a buyout when Pfizerand Allergan became acquirers after their deal fell through.
Even after today's drop, it's traded about this low as recently as last month.
The article Why Horizon Pharma Shares Sank Today originally appeared on Fool.com.
Brian Orelli has no position in any stocks mentioned. The Motley Fool owns shares of and recommends Valeant Pharmaceuticals. Try any of our Foolish newsletter services free for 30 days. We Fools may not all hold the same opinions, but we all believe that considering a diverse range of insights makes us better investors. The Motley Fool has a disclosure policy.
Copyright 1995 - 2016 The Motley Fool, LLC. All rights reserved. The Motley Fool has a disclosure policy.