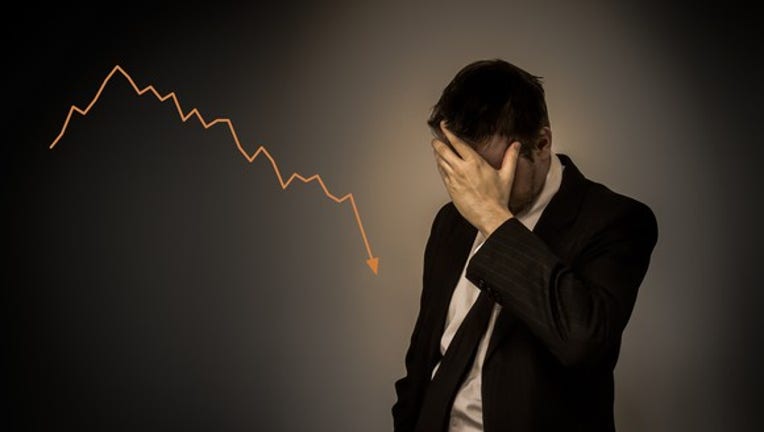 What happened
As of 2:00 p.m. EDT, shares ofHorizon Pharma (NASDAQ: HZNP)are down by a hefty 34% on higher-than-normal volume. The culprit behind this move southward is a disappointing first-quarter earnings report, which featured a sizable downward revision to its 2017 annual guidance.
Specifically, Horizon is now expecting its 2017 revenue to range from $1 billion to $1.035 billion -- down from its prior forecast of$1.24 billon to 1.29 billion -- due to plummeting sales across its primary care business.
Image source: Getty Images.
So what
Horizon's primary care business is suffering for one simple reason: Its sky-high prices forspecialty medicines such as Duexis and Vimovo have drawn the ire of pharmacy benefits managers. In a nutshell, Horizon is experiencing significant pushback from payers over these particular medicines, resulting in higher rebates and rising costs associated with the company's patient assistance program.
Now what
The silver lining is that Horizon has taken a number of critical steps to lower the impact of this negative headwind. Horizon has slowly but steadily transformed itself into an orphan drug company through key acquisitions such as privately held River Vision Development Corp. andRaptor Pharmaceutical Corp., and shifted away from the controversial specialty medicine space. In the first quarter of 2017, for example, drugs for rare diseases made up an impressive 65% of the company's revenue.
Unfortunately, Horizon's having a hard time shedding the impression that it's headed down the same path as its high-profile peerValeant Pharmaceuticals, and this downward revision to its guidance certainly doesn't help in that regard. As a reminder, Valeant's stock lost over 90% of its value due to a painful mix of poor internal controls, untenable amounts of debt, and of course, questions about the prices of some of its specialty medicines.
Whether Horizon will turn out like its high-profile peer remains to be seen, but this pharma stock is getting to be almost absurdly cheap -- even with the headwinds facing its primary care unit. After today's pullback, for instance, Horizon's shares are now trading at a price-to-sales ratio of 1.59. Bargain hunters may want to check out shares this beaten-down drugmaker today.
10 stocks we like better than Horizon PharmaWhen investing geniuses David and Tom Gardner have a stock tip, it can pay to listen. After all, the newsletter they have run for over a decade, Motley Fool Stock Advisor, has tripled the market.*
David and Tom just revealed what they believe are the 10 best stocks for investors to buy right now... and Horizon Pharma wasn't one of them! That's right -- they think these 10 stocks are even better buys.
Click here to learn about these picks!
*Stock Advisor returns as of May 1, 2017
George Budwell has no position in any stocks mentioned. The Motley Fool owns shares of and recommends VRX. The Motley Fool has a disclosure policy.