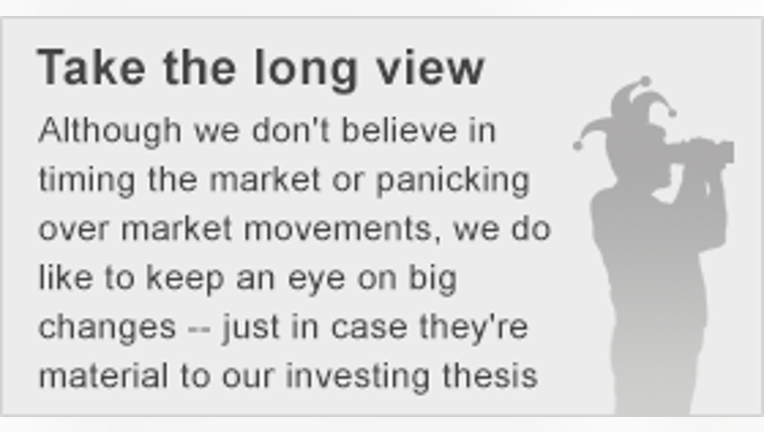 What: Shares of HMS Holdings Corp. are jumping today, up just over 10% at 3:30 p.m. ET as the company reported better-than-expected earnings for the fourth quarter.
So what: HMS Holding posted net income of $8.7 million during the fourth quarter, or $0.10 per diluted share, comparing favorably to a net loss of $2.4 million, or -$0.03 per diluted share, in the same period a year ago.
"2015 was a breakout year for our commercial health plan business, with annual revenue up 19%. With nearly 30% year-over-year growth in the fourth quarter creating momentum and good visibility on 2016 revenue growth based on already closed sales, we are expecting commercial health plan revenue will expand again this year at a rate similar to 2015," said Bill Lucia, HMS' chairman and CEO.
Commercial health plan revenue reached a record $58.5 million during the quarter, growing 29.9% over the fourth quarter of 2014.
Now what: In prepared remarks on the conference call, the company announced that it expected to see its commercial health plan business grow by 18% to 20% in 2016. It believes that it has "good visibility on much of that growth" based on sales trends in 2015, while it expects to pick up the remainderin the first half of 2016.
Excluding New Jersey, it also expects its Medicaid business to be "flat to up 2%" this year, warning that some spillover benefits from the 2014 Affordable Care Act expansion would not be duplicated in 2016 numbers. It also expects its miscellaneous other sources of government revenue to be flat in 2016.
The article Why HMS Holdings Corp. Stock Jumped Today originally appeared on Fool.com.
Jordan Wathen has no position in any stocks mentioned. The Motley Fool has no position in any of the stocks mentioned. Try any of our Foolish newsletter services free for 30 days. We Fools may not all hold the same opinions, but we all believe that considering a diverse range of insights makes us better investors. The Motley Fool has a disclosure policy.
Copyright 1995 - 2016 The Motley Fool, LLC. All rights reserved. The Motley Fool has a disclosure policy.