Why Himax Technologies, Inc. Stock Soared Today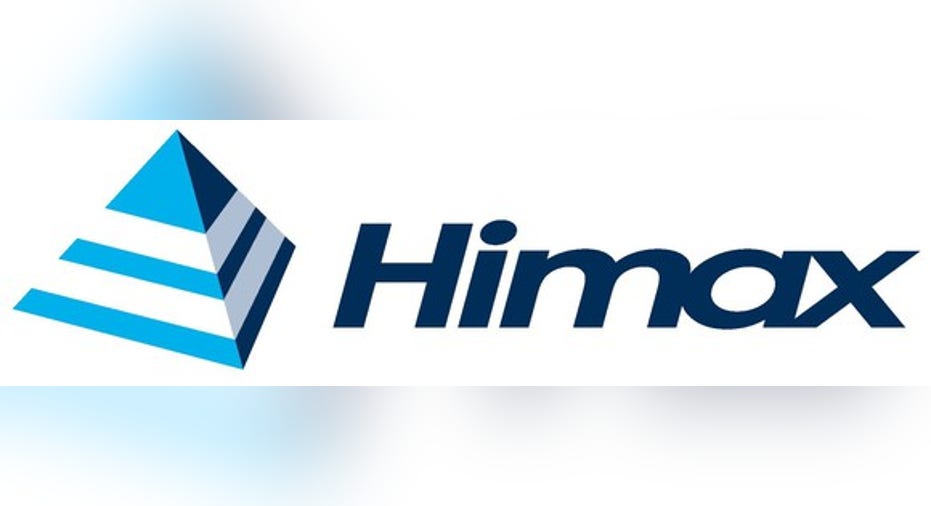 What happened
Shares of Himax Technologies (NASDAQ: HIMX) have soared today, up by 12.1% as of 12:10 p.m. EDT, after the company missed Wall Street's sales and earnings targets but reported a big sensor order.
So what
The semiconductor and sensor designer reported first-quarter results in the early morning hours. Analysts had been looking for earnings of roughly $0.03 per American depositary share, based on sales near $163 million. Instead, Himax delivered adjusted earnings of $0.01 per diluted ADS on $155 million in top-line revenue.
Both earnings and sales fell far below Wall Street's projections.
But the Taiwan-based company also reported "significantly higher" capital expenses than usual as an unnamed customer committed to large order volumes of Himax's wafer level optics (WLO) sensors. Rumor has it that this anonymous customer is Apple, setting the stage for 3D sensors in the upcoming iPhone 8 flagship phone.
Image source: Himax.
Now what
Jordan Wu, Himax CEO, did more than just imply that the WLO sensor order is a big deal. Himax is stepping out of its fabless strategy to build brand-new manufacturing facilities to handle the incoming WLO surge.
"In the last earnings call, we reported the urgent addition of new WLO capacity to meet the near term demands of certain customers. We are pleased to report that the project is going smoothly as planned," Wu said in a prepared statement. "Major ramp of the new WLO capacity is scheduled to start from the third quarter of 2017."
Half of the company's research and development budget increases are going into further development of WLO technologies. Looking beyond the near-term order surge, Wu expects WLO-powered 3D scanning to become the next killer feature in future smartphones and tablets.
"At present, 3D scanning is the top priority of the Company's WLO business," he said. "We believe it is one of the most significant new applications for the next generation smartphone. Himax is well recognized to be the front runner and world leader in this important technology."
These optimistic statements were enough to make investors forget about the first quarter's disappointing results. This time, market makers focused on the future.
10 stocks we like better than Himax TechnologiesWhen investing geniuses David and Tom Gardner have a stock tip, it can pay to listen. After all, the newsletter they have run for over a decade, Motley Fool Stock Advisor, has tripled the market.*
David and Tom just revealed what they believe are the 10 best stocks for investors to buy right now... and Himax Technologies wasn't one of them! That's right -- they think these 10 stocks are even better buys.
Click here to learn about these picks!
*Stock Advisor returns as of May 1, 2017
Anders Bylund has no position in any stocks mentioned. The Motley Fool owns shares of and recommends AAPL. The Motley Fool has a disclosure policy.