Why Himax Technologies Inc. Gained 13.7% in March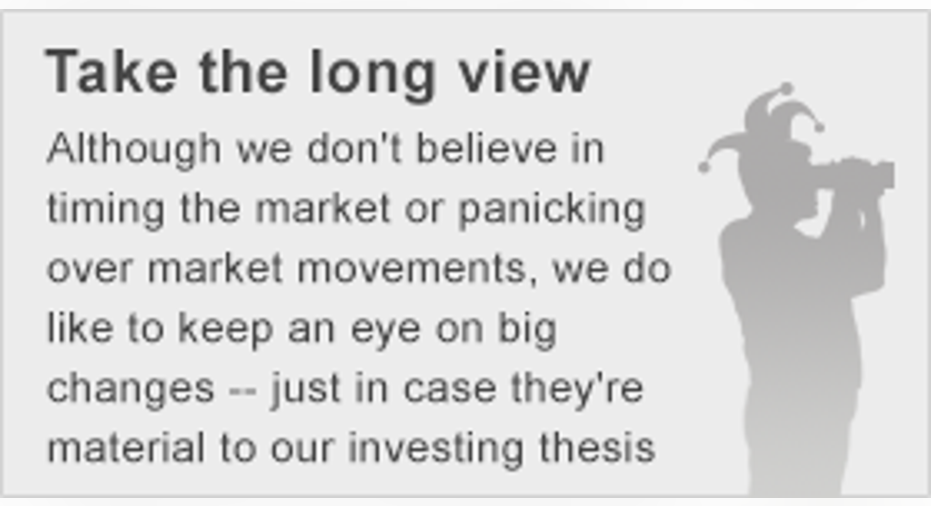 Image source: Sony.
What: Shares of Himax Technologies rose 13.7% in March, according to data from S&P Global Market Intelligence. But in fact, the fabless designer of media-processing silicon chips had a quiet month ... until March 29. Himax stock rose 16.7% higher that day thanks to excitement over pre-sales for Sony 's PlayStation VR virtual reality kit.
So what: Hardware enthusiasts and analysts expect to find Himax video processors inside the PlayStation VR, because it has become a first-choice component provider for the new wave of virtual reality goggles. From Oculus Rift to the HTC Vive, gadget makers are stuffing Himax-branded timing controllers, power management chips, and OLED display drivers into their VR products.
There's no knowing how many PlayStation VR headsets Sony is likely to sell; the March 29 flurry of excitement was based on the simple fact that Sony had just opened $399 pre-orders for the headset. Gamers who already have the associated PlayStation Move and Camera controllers can now save $100 and simply pick up the virtual reality goggles themselves.
Now, the first PlayStation VR's are not scheduled to actually ship until October. Even so, retailers quickly sold out of their promised pre-order allotments and asked Sony for more. And Sony's is only one of many upcoming products in this germinating market. One manufacturer tossing fresh chum in the waters only whips up a frenzy around the entire virtual reality sector.
Now what: Now it's up to Himax's customers to make good on their bubbly promises about the growth potential of the VR market. The hardware has finally grown up, and must now walk hand-in-hand with games, immersive movie experiences, and the next level of social networking. Walking around inside fantasy worlds sounds like a great idea -- just ask Neal Stephenson about the Metaverse -- but it's not an automatic slam-dunk win.
Immersive worlds and virtual reality headsets have been tried before. But the hardware was never powerful enough to provide a convincing headspace. Thanks to Himax and friends, we might be standing on the cusp of a real VR boom -- but only if the companies involved actually build interesting worlds for us to explore.
The large promise of this technology must be balanced against the serious execution risks facing the companies that want to bring it to market, and the behavior of Himax shares reflects that. The stock has risen more than 80% over the last 52 weeks, but not without dropping at least 20% on three separate occasions along the way.
The article Why Himax Technologies Inc. Gained 13.7% in March originally appeared on Fool.com.
Anders Bylund has no position in any stocks mentioned. The Motley Fool has no position in any of the stocks mentioned. Try any of our Foolish newsletter services free for 30 days. We Fools may not all hold the same opinions, but we all believe that considering a diverse range of insights makes us better investors. The Motley Fool has a disclosure policy.
Copyright 1995 - 2016 The Motley Fool, LLC. All rights reserved. The Motley Fool has a disclosure policy.