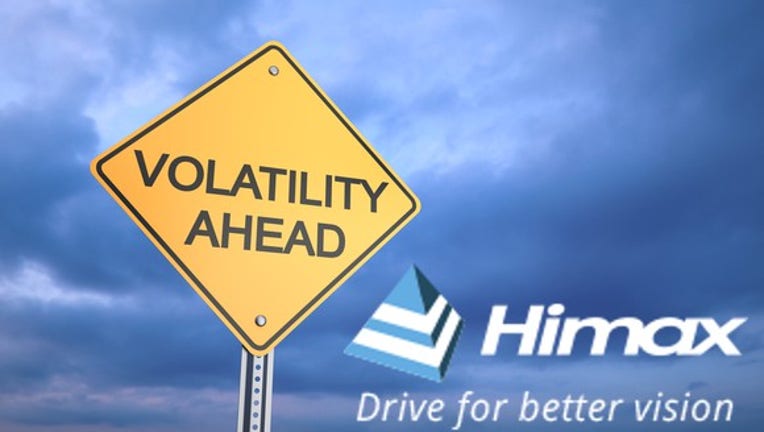 Image source: Getty Images and Himax Technologies.
What: Shares of Himax Technologies fell 15.6% in June 2016, according to data from S&P Global Market Intelligence. The designer of image processors for consumer electronics didn't have any particularly notable news of its own last month, but Himax is closely associated with the troubled smartphone and tablet markets.
So what: Any weakness in smartphone and tablet sales will weigh on Himax's largest customers, which make a living from selling thin-film transistor LCD screens to the device builders. And so it was that Himax started sliding in early June, when the market analysts at Gartner reported drastically slower growth in the global smartphone market. Consumers in mature markets like North America, Western Europe, and Japan are replacing their phones less often than they used to, and market penetration is nearly ubiquitous in these key geographies.
June ended with another sharp share price plunge on heavy trading volume. There was no obvious driver behind that plunge, which probably simply reflected a major investor or two reducing their Himax exposure.
Now what: Owning Himax is always a volatile roller-coaster ride. Share prices have ranged between $5.65 and $12.00 in 2016. That's a far cry from the 500% gains in 2013 or the 56% plunge that followed in 2014, but investors should still keep a roll of antacids handy.
In July, Himax first fell even deeper when Chief Technology Officer Chic-Chung Tsai retired, only to climb back up on a tapestryof unrelated news. The company explained that Tsai's retirement was planned and won't affect R&D operations; a preliminary second-quarter report came in above analyst expectations; and one analyst firm took that opportunity to upgrade Himax to a buy rating due to low expectations and exciting opportunities as the virtual reality sector matures.
The article Why Himax Technologies, Inc. Fell 15.6% in June originally appeared on Fool.com.
Anders Bylund has no position in any stocks mentioned. The Motley Fool owns shares of and recommends Gartner. Try any of our Foolish newsletter services free for 30 days. We Fools may not all hold the same opinions, but we all believe that considering a diverse range of insights makes us better investors. The Motley Fool has a disclosure policy.
Copyright 1995 - 2016 The Motley Fool, LLC. All rights reserved. The Motley Fool has a disclosure policy.