Why Hibbett Sports Stock Fell 11.9% in April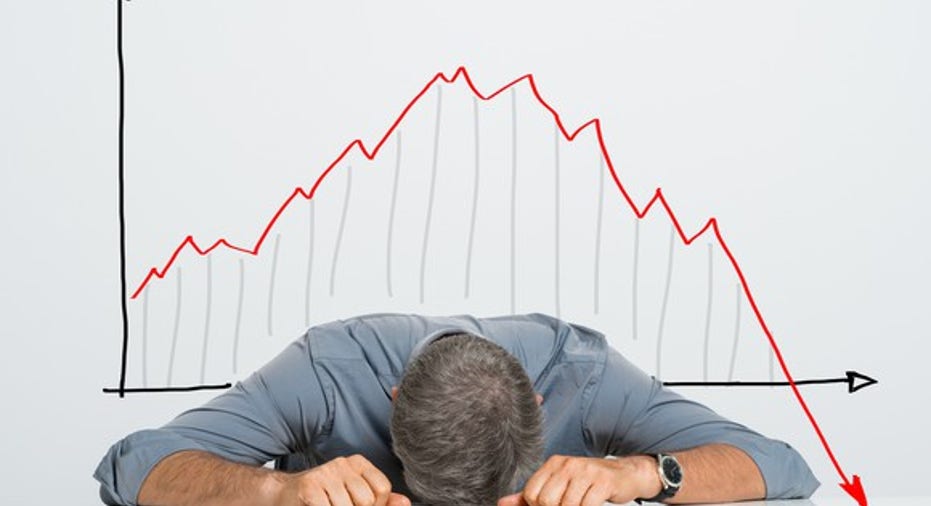 What
Shares ofHibbett Sports(NASDAQ: HIBB)dropped nearly 12% last month, according to data provided byS&P Global Market Intelligence.
So what
The sporting goods chain's swoon accelerated after it announced preliminary first-quarter results, in which it said comparable-store sales are expected to decrease by as much as 5%. Worse still, the need for additional clearance markdowns to "liquidate aged inventory" prompted management to slash its full-year earnings per share guidance to a range of $2.35 to $2.55, well below its previous estimate of $2.65 to $2.85.
Now what
With Hibbett's stock down another 5%so far in May, shares have now plummeted 35% since the beginning of 2017.
Images Source: Getty Images.
Unfortunately for shareholders in the specialty retailer, the declines appear likely to continue, as shopping trends keep shifting toward e-commerce companies and away from traditional brick-and-mortar chains. As such, Hibbett investors may be best served by selling their shares and reallocating their capital to more competitively advantaged businesses.
10 stocks we like better than Hibbett SportsWhen investing geniuses David and Tom Gardner have a stock tip, it can pay to listen. After all, the newsletter they have run for over a decade, Motley Fool Stock Advisor, has tripled the market.*
David and Tom just revealed what they believe are the 10 best stocks for investors to buy right now... and Hibbett Sports wasn't one of them! That's right -- they think these 10 stocks are even better buys.
Click here to learn about these picks!
*Stock Advisor returns as of May 1, 2017
Joe Tenebruso has no position in any stocks mentioned. The Motley Fool has no position in any of the stocks mentioned. The Motley Fool has a disclosure policy.