Why Hewlett Packard Enterprise Co Is a Buy in December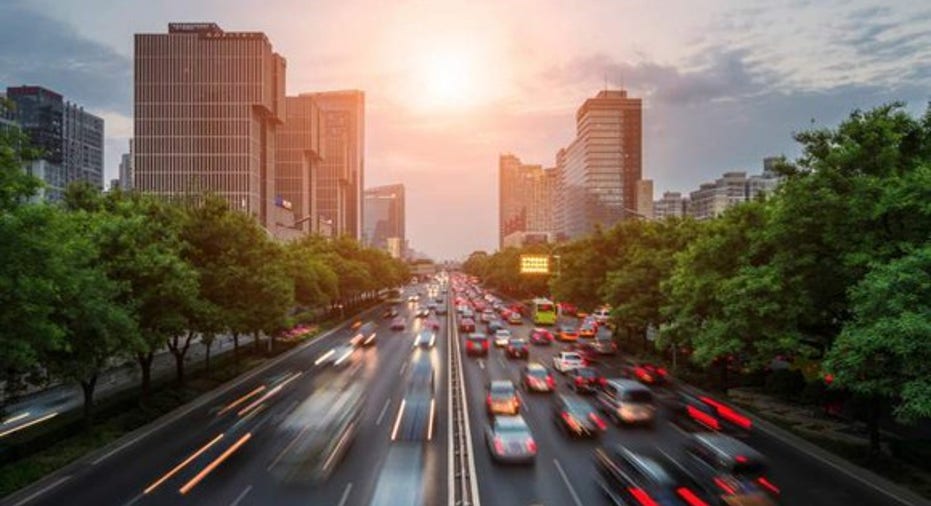 Investors seemed less than impressed with HP Enterprise's (NYSE: HPE) recently announced fiscal 2016 annual and fourth-quarter results, driving its stock down a bit. But after further review, HP Enterprise shares have passed pre-earnings levels -- and rightfully so, for a number of reasons.
HP Enterprise's recent unveiling of its ominous sounding "The Machine" promises to"deliver big data insights not possible today." Not only will its Machine open lucrative doors into new markets, it gives investors a glimpse into the sort of innovations HP Enterprise has in store. But HP Enterprise is a buy in December based on its market position today, pending strategic business moves, and delivering bottom-line results.
Image source: HP Enterprise.
The HP Enterprise of today
After its split with HPa year ago, followed by workforce reductions and efforts to become a more nimble player in early-stage markets, HP Enterprise's top line would be challenged during its transition. However, after factoring in costs associated with becoming independent and currency, HP Enterprise's top line is surprisingly sound.
HP Enterprise generated$50.1 billion in total revenue for fiscal 2016, good for a 2% year-over-year improvement excluding one-time charges. Better still, the $1.92 earnings-per-share (EPS) in 2016 was a more than 4% jump over last year, a testament to HP Enterprise CEO Meg Whitman's promise to deliver on the bottom line and strengthen the company's overall financial position.
HP Enterprise was able to generate 4.3% EPS growth for the year, and a whopping 17% jump last quarter to $0.61, by sticking to its guns and paringcosts. Last quarter alone, HP Enterprise shaved $1.63 billion in expenses compared to a year ago. Just the cost of sales and selling, general, and administration (SG&A) overhead totaled $11.5 billion in fiscal 2015's fourth quarter.
This year? HP Enterprise cut sales-related expense items by $945 million by delivering on another initiative announced last year: increasing its channel partner salesto 80%, up from 70%. Sure, HP Enterprise's partners get paid, but without the added expense of including them on the books as employees. And the strategy is working like a charm.
The HP Enterprise of tomorrow
The more agile HP Enterprise Whitman and others are aiming for will take a big step forward in spring of next year withthe spin-off mergersof its Enterprise Services Group with Computer Sciences Corp (NYSE: CSC) and its "non-core software assets" with U.K.-based Micro Focus (NASDAQOTH: MCFUF). And shareholders win in a number of ways.
After the deal with CSC closes in late March -- the Micro Focus spin-off should also be finalized by then -- HP Enterprise owners will be left with a 50% stake in a "$26 billion pure-play" global services company. After the $8.5 billion arrangement with CSC was announced, HP Enterprise shared more of the same regarding most of its software division's assets in the $8.8 billion deal with Micro Focus. That also comes with a 50% stake in what will be "one of the world's largest" enterprise software companies.
Upon completion, HP Enterprise shareholders will own three leaders in high-growth markets -- and there's more. The Micro Focus arrangement also includes a $2.5 billion cash payment, boosting HP Enterprise's already rock-solid balance sheetof $12.98 billion, up $3.15 billion year over year. Not to mention the expenses that will head out the door in the form of some100,000 HP Enterprise employees to CSC, and additional cost savings with its software spin-off.
Beyond its focus on developing innovative technologies to address new opportunities like its futuristic, memory-driven Machine, the leaner HP Enterprise will be ideally positioned to fill niche product offering and research needs via targeted acquisitions. With a balance sheet like HP Enterprise's that will soon become even stronger, its recent$275 million deal or SGI could be the first of many. Another dividend hike might be on the horizon, too.
The path to growth is clear, so why wait? HP Enterprise stock is a gift long-term investors should seriously consider giving themselves this holiday season.
10 stocks we like better than Hewlett-Packard Enterprise When investing geniuses David and Tom Gardner have a stock tip, it can pay to listen. After all, the newsletter they have run for over a decade, Motley Fool Stock Advisor, has tripled the market.*
David and Tom just revealed what they believe are the 10 best stocks for investors to buy right now...and Hewlett-Packard Enterprise wasn't one of them! That's right -- they think these 10 stocks are even better buys.
Click here to learn about these picks!
*Stock Advisor returns as of November 7, 2016.
Tim Brugger has no position in any stocks mentioned. The Motley Fool has no position in any of the stocks mentioned. Try any of our Foolish newsletter services free for 30 days. We Fools may not all hold the same opinions, but we all believe that considering a diverse range of insights makes us better investors. The Motley Fool has a disclosure policy.