Why Hertz Global Holdings Inc. Slumped Today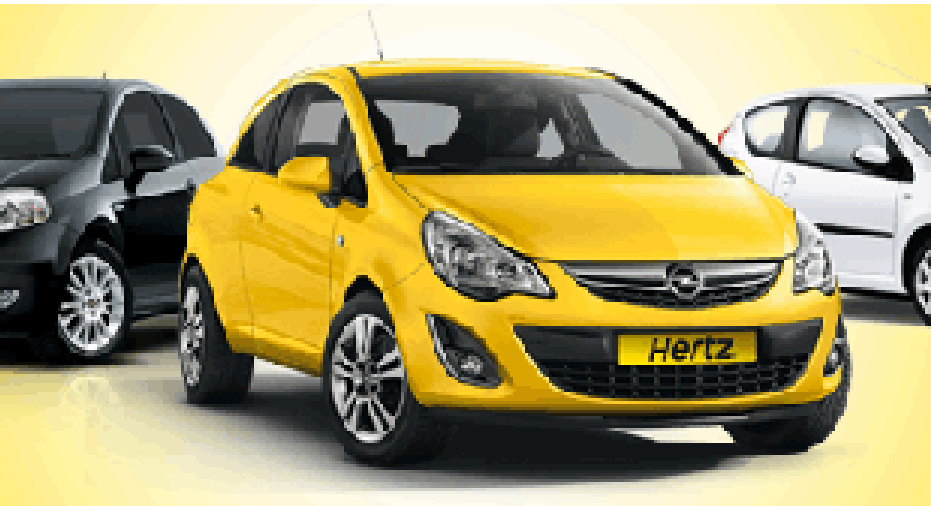 Image source: Hertz Global Holdings.
What: Shares of Hertz Global Holdings slumped on Monday after the company lowered its guidance due to excess capacity in the rental car industry. At 3 p.m. ET, the stock was down about 10%. Shares of fellow car rental company Avis Budget Group also dropped on the news, down about 8%.
So what: Hertz now expects its U.S. rental car revenue per available car day to decline by 2.5% to 3.5% year over year during the first quarter of 2016. For the full year, total U.S. rental car revenue is expected to be flat to down 1.5%, compared to previous guidance calling for 1.5% to 2.5% growth. Hertz does expect its total U.S. rental car transaction days to grow in 2016, and the company is maintaining its full-year adjusted corporate EBITDA guidance of $1.6 billion to $1.7 billion. Adjusted EPS is expected to be between $0.95 and $1.10 for the full year.
The company blamed excess industry capacity for the slashed guidance, but CEO John Tague does expect the situation to improve later this year: "We are disappointed that the pricing pressure experienced late in 2015 further intensified in the first quarter of 2016. However, we believe that industry capacity will likely moderate as seasonal demand improves establishing the foundation for a relative improvement in pricing as we head into the peak summer season."
Shares of Hertz and Avis plunged in February when Avis reported its fourth-quarter results, where it came up well short of analyst estimates for earnings guidance. Avis expects full-year adjusted EPS of $2.70 to $3.30, short of analyst expectations of $3.43.
Now what: Shares of Hertz have plummeted over the past year, down nearly 60% following Monday's dive. The company worked through major accounting issues in 2014 and 2015, and its performance in recent quarters has been lackluster. Hertz has implemented a cost-cutting initiative, with a goal of slashing $350 million of costs this year, but excess capacity is throwing a wrench in the company's plans.
The article Why Hertz Global Holdings Inc. Slumped Today originally appeared on Fool.com.
Timothy Green has no position in any stocks mentioned. The Motley Fool owns shares of and recommends Hertz Global Holdings. Try any of our Foolish newsletter services free for 30 days. We Fools may not all hold the same opinions, but we all believe that considering a diverse range of insights makes us better investors. The Motley Fool has a disclosure policy.
Copyright 1995 - 2016 The Motley Fool, LLC. All rights reserved. The Motley Fool has a disclosure policy.