Why Hasbro, Inc. Stock Is Surging Today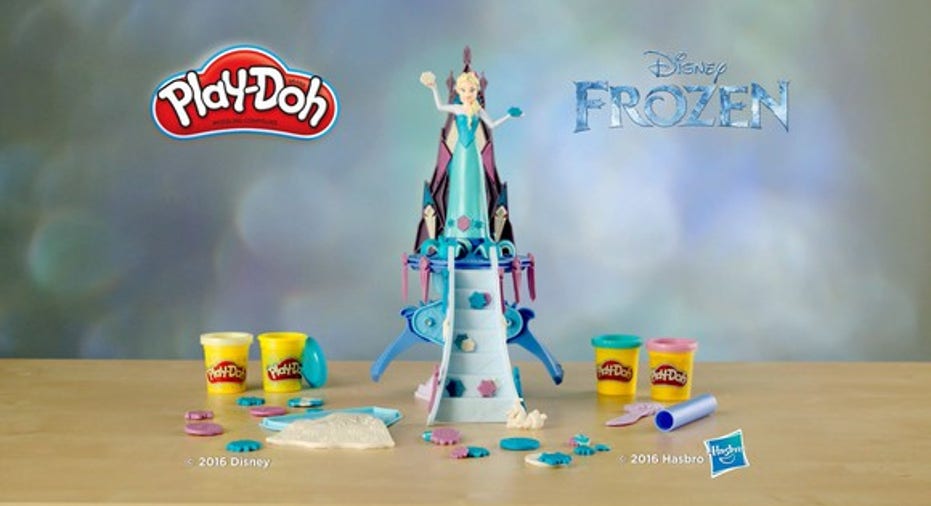 What happened
Shares of Hasbro, Inc. (NASDAQ: HAS) are surging today, up nearly 15% as of 11 a.m. EST, after the toy maker posted fourth-quarter and full-year 2016 results above expectations. The stock is now up more than 26% over the last year.
So what
For the fourth quarter, Hasbro's sales grew 11% over Q4 2015, and earnings grew 10% to $1.52 per share. For the full year, sales increased 13% year over year to over $5 billion for the first year ever, and net earnings grew an impressive 22%.
Hasbro's licensing deal with Disney to sell toys based on Disney's movie Frozen and other princess brands has led to some exciting growth opportunities. Hasbro won the licensing deal from rival Mattel in 2014, but couldn't start selling those dolls until 2016. Today's full-year results show just how much of an impact that has had, as sales within Hasbro's girls segment for the year were up 50% over 2015, which looks to be in large part to the success of toys based on these characters.
Hasbro toys based on the Disney film Frozen.
Now what
Hasbro stock is now at an all-time high. Looking ahead to the rest of 2017, Hasbro will face the challenge of competing against such strong comparisons to a successful last year, which could make it look like growth could be slowing, and might take away some of the company's now relatively high valuation at around 27 times earnings.
Still, the company seems to be doing the right things for long-term growth -- thanks not only to its deal with Disney and similar licensing agreements, but also to other pillars of Hasbro's "Brand Blueprint," including digital gaming and omnichannel retail partnerships. As an added bonus, the company also today announced it is increasing its dividend 12%, to $0.57 per share.
10 stocks we like better than HasbroWhen investing geniuses David and Tom Gardner have a stock tip, it can pay to listen. After all, the newsletter they have run for over a decade, Motley Fool Stock Advisor, has tripled the market.*
David and Tom just revealed what they believe are the 10 best stocks for investors to buy right now... and Hasbro wasn't one of them! That's right -- they think these 10 stocks are even better buys.
Click here to learn about these picks!
*Stock Advisor returns as of February 6, 2017
Seth McNew owns shares of, and The Motley Fool owns shares of and recommends, Hasbro and Walt Disney. The Motley Fool has a disclosure policy.