Why Harman International Industries, Inc. Gained 37% in November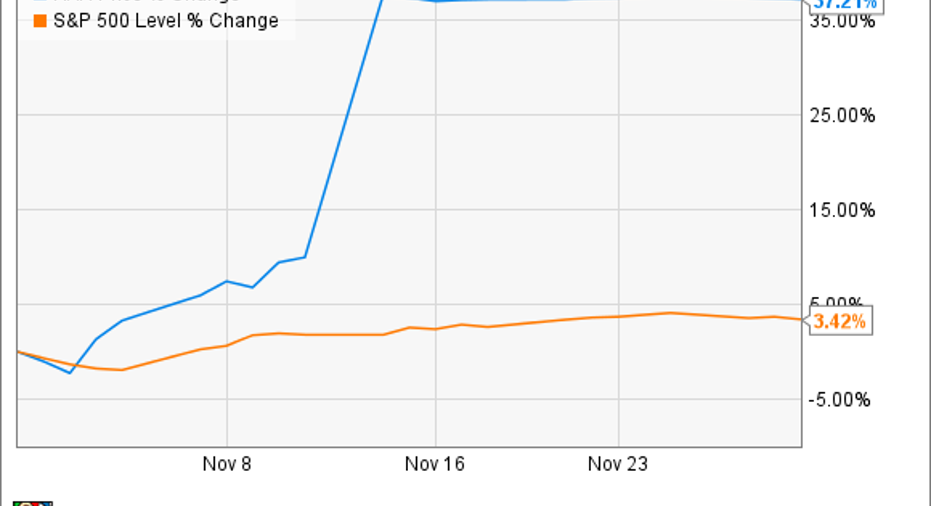 Image source: Getty Images.
What happened
Shares of Harman International Industries (NYSE: HAR) rose 37.2% in November 2016, according to data from S&P Global Market Intelligence. Mid-month, the company agreed to a buyout bid from Samsung Electronics (NASDAQOTH: SSNLF), valuing Harman at $8 billion.
So what
Samsung is spending $112 per Harman share, all cash, to gain exposure in the automotive electronics industry.
Through popular infotainment brands such as JBL and Infinity, Harman collects roughly 65% of its annual sales from the in-car electronics market. Home entertainment and professional audio/video equipment account for the remaining 35%, but Samsung is already a major presence in these fields and in no need of a quick growth-by-acquisition boost there.
Now what
The buyout offers a 28% premium to Harman's share price as of the previous trading day, and a 37% increase over the average share price in the three months preceding the announcement. Samsung is funding the buyout from cash reserves, and expects to sign the final papers in the summer of 2017.
Apart from the usual battery of regulatory approvals, Harman shareholders must still vote to approve this deal. The stock has sputtered recently, occasionally falling short of analyst expectations, and currently trades just 7% above its year-ago prices. Share prices hover just 2% below Samsung's promised bounty today, showing high investor confidence that the deal will be completed as planned.
If either Samsung or Harman would choose to terminate this agreement, that party would owe a breakup fee of $240 million to the jilted partner. Regulatory actions do not trigger any breakup payments.
10 stocks we like better than Harman International Industries When investing geniuses David and Tom Gardner have a stock tip, it can pay to listen. After all, the newsletter they have run for over a decade, Motley Fool Stock Advisor, has tripled the market.*
David and Tom just revealed what they believe are the 10 best stocks for investors to buy right now... and Harman International Industries wasn't one of them! That's right -- they think these 10 stocks are even better buys.
Click here to learn about these picks!
*Stock Advisor returns as of November 7, 2016
Anders Bylund has no position in any stocks mentioned. The Motley Fool has no position in any of the stocks mentioned. Try any of our Foolish newsletter services free for 30 days. We Fools may not all hold the same opinions, but we all believe that considering a diverse range of insights makes us better investors. The Motley Fool has a disclosure policy.