Why Habit Restaurants, Inc. Fell 10% Last Month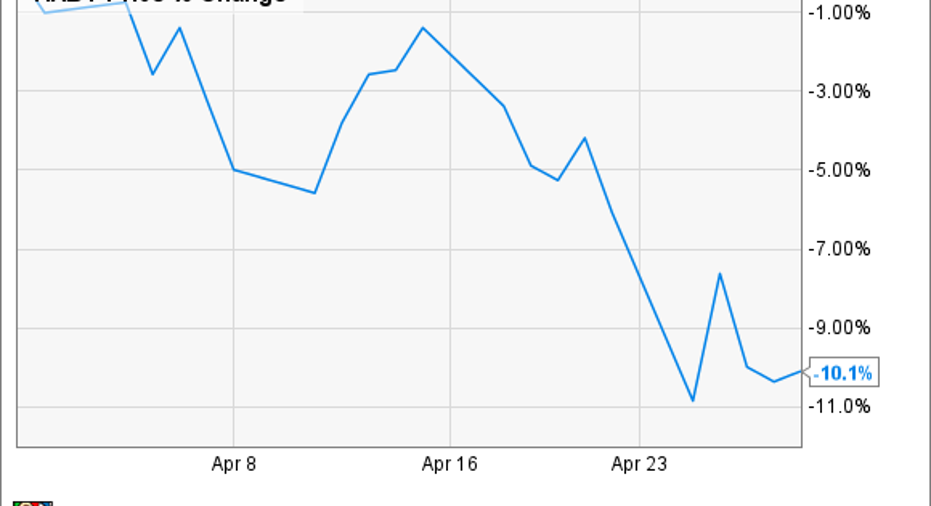 Image Source: Habit Restaurants.
What:Shares ofHabit Restaurants fell 10% for the second month in a row according to data from S&P Global Market Intelligence as the stock reacted to reports from rivals and continued its downward trajectory from the previous month. As the chart below shows, the stock got hit hardest in the last week of the month.
So what:There was little news out on Habit in April, but there was one specific event that hit the stock: Over the two days followingMcDonald's earnings report, Habit shares slipped 7% on its two highest-volume trading days of the month as the Golden Arches delivered another quarter of surprisingly strong growth. Comparable sales were up 5.4% in the U.S. on the strength of all-day breakfast and its new McPick 2 promotion. With 14,000 restaurants nationwide, McDonald's dwarfs Habit, which has just 154 locations. And McDonald's strong performance in the fourth quarter had a notable effect on at least one other West Coast chain, Jack in the Box,which reported weak same-store sales and a noticeable drop in traffic in the late AM hours, exactly the time when all-day breakfast would lure away customers.
Now what:Though Habit specializes in burgers, the fast-casual chain has a higher price point than McDonald's, and therefore may not be as close of a competitor as Jack in the Box is. Habit did not acknowledge any challenges from McDonald's in its fourth-quarter report, so it seems like McDonald's resurgence is not a major threat to Habit; however, with its steep valuation the company may have more to lose from any potential slip-ups than other fast-food chains.
We'll learn more when the company reports first-quarter earnings on May 4. Analysts are expecting earnings of $0.09 per share, even with a year ago.
The article Why Habit Restaurants, Inc. Fell 10% Last Month originally appeared on Fool.com.
Jeremy Bowman owns shares of Habit Restaurants. The Motley Fool has no position in any of the stocks mentioned. Try any of our Foolish newsletter services free for 30 days. We Fools may not all hold the same opinions, but we all believe that considering a diverse range of insights makes us better investors. The Motley Fool has a disclosure policy.
Copyright 1995 - 2016 The Motley Fool, LLC. All rights reserved. The Motley Fool has a disclosure policy.