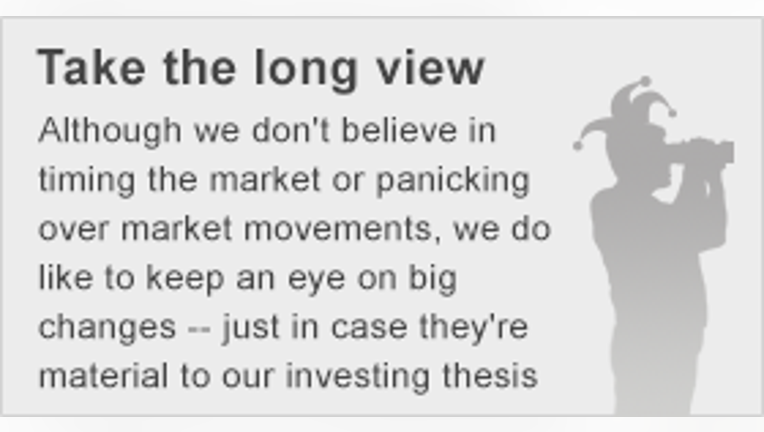 What: Shares of freight-car manufacturer Greenbrier Companies Inc closed Thursday down 11.4% after its full-year guidance disappointed Wall Street.
So what: Greenbrier shares have been walloped during the past six months on concerns over its exposure to falling oil prices, and today's in-line guidance for 2016 isn't exactly easing those worries. While the company's record Q1 results easily topped estimates -- EPS of $2.15 on revenue growth of 62% -- new railcar backlog as of November 30, 2015 was down about 13% over the prior period, to 36,000 units, suggesting that current market conditions will lead to an even further backlog decline from elevated energy-driven levels.
Now what: Management now sees full-year 2016 EPS of $5.65-$6.15 on revenue of $2.8 billion, in line with the average analyst estimate of $5.98 and $2.77 billion, respectively. "We see positive continuing demand for a range of non-energy related railcars, including automotive carrying railcars, large cube covered hoppers, non-energy tank cars and boxcars," said Chairman and CEO William Furman. "We believe our strong backlog, geographic diversity and manufacturing flexibility will lead to another solid year of earnings and free cash flow in fiscal 2016."
When you couple Greenbrier's juicy global growth opportunities with its paltry single-digit P/E, now might even be an opportune time to buy into that bullishness.
The article Why Greenbrier Shares Plunged on Thursday originally appeared on Fool.com.
Brian Pacampara has no position in any stocks mentioned. The Motley Fool recommends The Greenbrier Companies. Try any of our Foolish newsletter services free for 30 days. We Fools may not all hold the same opinions, but we all believe that considering a diverse range of insights makes us better investors. The Motley Fool has a disclosure policy.
Copyright 1995 - 2016 The Motley Fool, LLC. All rights reserved. The Motley Fool has a disclosure policy.