Why Greenbrier Companies Inc Stock Jumped 18% on Friday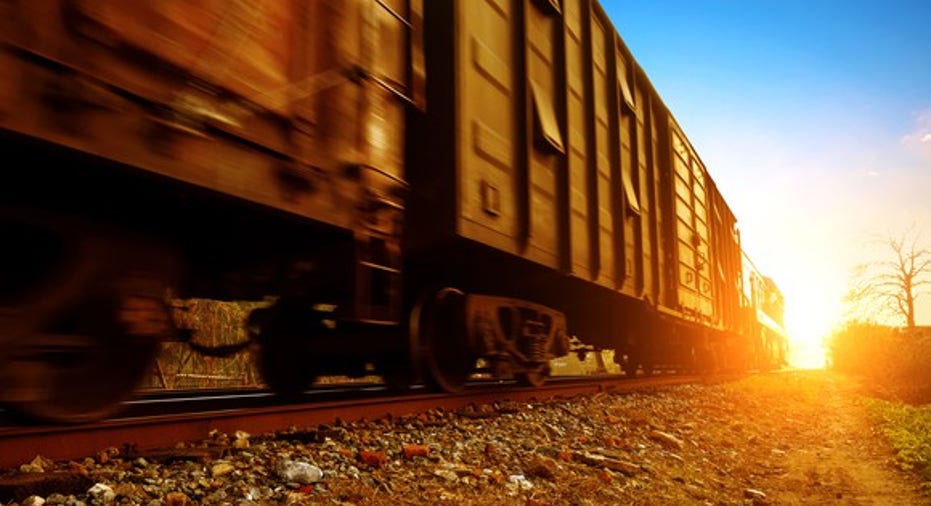 Greenbrier stock is leaving the station, and heading for a brighter tomorrow. Image source: Getty Images.
What happened
Shares of rail-car manufacturer Greenbrier Companies (NYSE: GBX)closed out the week on a strong note, exploding as much as 17.9% higher after reporting fiscal Q1 2017 earnings, and closing the day up an even 16%.
So what
That's curious, because relatively speaking, Greenbrier actually did not do particularly well last quarter. The company's $0.79 in reported earnings was less than half what Greenbrier earned in the year-ago quarter, and fell $0.04 short of analysts'projected $0.83 in earnings.
Nonetheless, investors appear to be encouraged by the company reporting $552.3 million in sales -- also down year over year, but 13% better than what Wall Street had expected to see this quarter.
Now what
Adding to investors' optimism was management's guidance for the balance of this year. At last report, analysts following Greenbrier expected the company to post just a little over $2 billion in sales this year, and earn $3.37 per share off that revenue. But now, management says it's more likely it will book sales of anywhere from $2 billion to $2.4 billion -- and earn anywhere from $3.25 to $3.75 per share on them.
At the midpoint, therefore, Greenbrier is promising both revenue and earnings significantly better than Wall Street was expecting. Assuming the company hits these new targets, its shares are selling for the not-too-challenging valuation of just 13.3 times this year's earnings.
Long story short: Investors are pleased, as well they should be.
10 stocks we like better than The Greenbrier Companies When investing geniuses David and Tom Gardner have a stock tip, it can pay to listen. After all, the newsletter they have run for over a decade, Motley Fool Stock Advisor, has tripled the market.*
David and Tom just revealed what they believe are the 10 best stocks for investors to buy right now... and The Greenbrier Companies wasn't one of them! That's right -- they think these 10 stocks are even better buys.
Click here to learn about these picks!
*Stock Advisor returns as of January 4, 2017
Rich Smith has no position in any stocks mentioned. The Motley Fool recommends The Greenbrier Companies. The Motley Fool has a disclosure policy.