Why Great Panther Silver Ltd. Is Looking Lustrous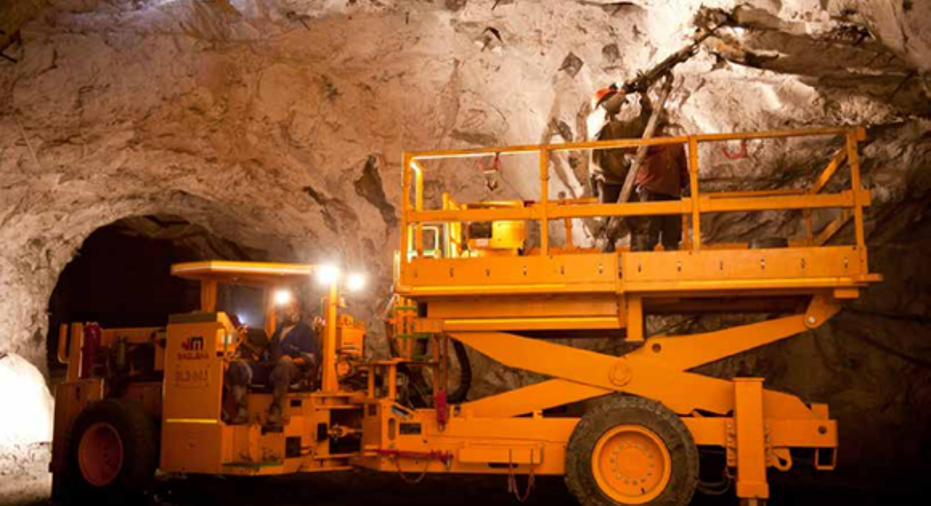 Image source: Great Panther Silver.
What: Shares of Great Panther Silver , a silver and gold mining company with two producing properties in Mexico, soared as much 14% during Friday's trading session after both silver and gold pushed to highs not seen in quite some time.
So what: Silver's per-ounce price briefly topped $17.90, essentially a one-year high, while gold's per-ounce price briefly eclipsed $1,295, marking its highest level since early 2015. The logical reason for Great Panther Silver's rise is the ascent of both underlying metals. If the price of silver and gold continues to rise, presumably Great Panther Silver and its peers will achieve better margins that lead to improved profitability, or reduced losses.
Image source: Great Panther Silver.
But there are two other factors at play here. First, in early March, Great Panther reported a 38% reduction in all-in sustaining costs (AISC) in fiscal 2015, to $13.76 an ounce. Until recently, Great Panther's AISC, which is an all-encompassing look at every cost entailed with maintaining a mine, had been unsustainably high, but cost-cutting initiatives have helped bring it down to sustainable levels. With silver prices rallying nearly $3 an ounce during the past month and change, Great Panther looks ready to reap the rewards of a reduced expense environment.
The other key point here is that there are fundamental and psychological reasons why physical silver prices are advancing, implying that this run may not be done. For example, a persistent low-yield environment reduces investor incentive to buy bonds, and makes buying and holding precious metals a lot more attractive. Additionally, physical silver demand is expected to increase, especially from the solar industry, which has grown at a compound annual rate of more than 50% during the last decade. Silver is highly conductive, making it the perfect choice for the solar industry.
Now what: The two big questions going forward are whether or not Great Panther Silver can continue to expand its San Ignacio mine prudently without driving up AISC, and if the company can maintain or improve its ore grade and recovery rate at both of its major mining complexes. If Great Panther Silver can indeed boost the production at San Ignacio by an additional 50% per day, then the mine's 4.3 million measured and indicated resources can be more appropriately valued into Great Panther's share price. This would likely be its greatest near-term growth driver.
There's no denying that Great Panther Silver has the ability to be very profitable under the right circumstances; but the company, like many other miners, learned an important lesson about expanding without any regard for cost earlier this decade. That's why I'd still suggest investors exercise some degree of caution with these junior miners. I'd consider letting Great Panther Silver prove that it has the ability to turn a healthy and consistent profit before dipping your toes into the water.
The article Why Great Panther Silver Ltd. Is Looking Lustrous originally appeared on Fool.com.
Sean Williamshas no material interest in any companies mentioned in this article. You can follow him on CAPS under the screen nameTMFUltraLong, track every pick he makes under the screen name TrackUltraLong, and check him out on Twitter, where he goes by the handle@TMFUltraLong.The Motley Fool has no position in any of the stocks mentioned. Try any of our Foolish newsletter servicesfree for 30 days. We Fools may not all hold the same opinions, but we all believe thatconsidering a diverse range of insightsmakes us better investors. The Motley Fool has adisclosure policy.
Copyright 1995 - 2016 The Motley Fool, LLC. All rights reserved. The Motley Fool has a disclosure policy.