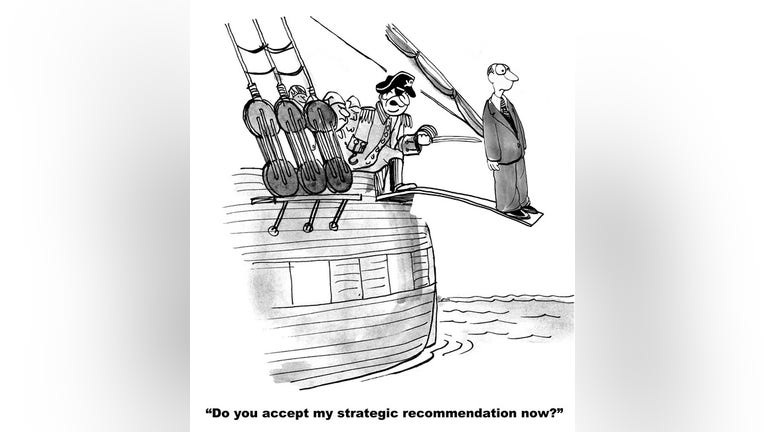 What happened
Shares of Peru's only U.S.-listed engineering and construction company, Grana y Montero SAA (NYSE: GRAM), closed up 18.9% on Tuesday.
So what
Last week, a former representative of Odebrecht SA, the Brazilian partner of Grana y Montero on a Peru-Brazil road project, told local news magazine Hildebrandt en sus trece that top executives of Grana y Montero were aware of Odebrecht paying $20 million in bribes to former Peruvian President Alejandro Toledo, in order to win construction projects in the country. These revelations led to heavy selling of Grana stock in recent days, but on Tuesday, news that three top Grana executives will resign helped the shares to rebound.
As reported by Reuters, company chairman Jose Grana, director Hernando Grana, and CEO Mario Alvarado will resign from the company effective on Thursday. Deputy CEO Luis Diaz will take over as the new chief executive.
Three Grana y Montero execs were forced to walk the plank today. Image source: Getty Images.
Now what
The resignations notwithstanding, Grana y Montero continues to insist that it knew nothing of the bribes. Whether the sacrifice of three top executives will enable the company to put the controversy behind it, though, remains to be seen.
As for investors in this troubled company, they had bid up shares by 32% at one point earlier today. The fact that those gains were later pared by nearly half may suggest that investors are already having their doubts that Grana's troubles are behind it.
10 stocks we like better than Graa y MonteroWhen investing geniuses David and Tom Gardner have a stock tip, it can pay to listen. After all, the newsletter they have run for over a decade, Motley Fool Stock Advisor, has tripled the market.*
David and Tom just revealed what they believe are the 10 best stocks for investors to buy right now... and Graa y Montero wasn't one of them! That's right -- they think these 10 stocks are even better buys.
Click here to learn about these picks!
*Stock Advisor returns as of February 6, 2017
Rich Smith has no position in any stocks mentioned. The Motley Fool has no position in any of the stocks mentioned. The Motley Fool has a disclosure policy.