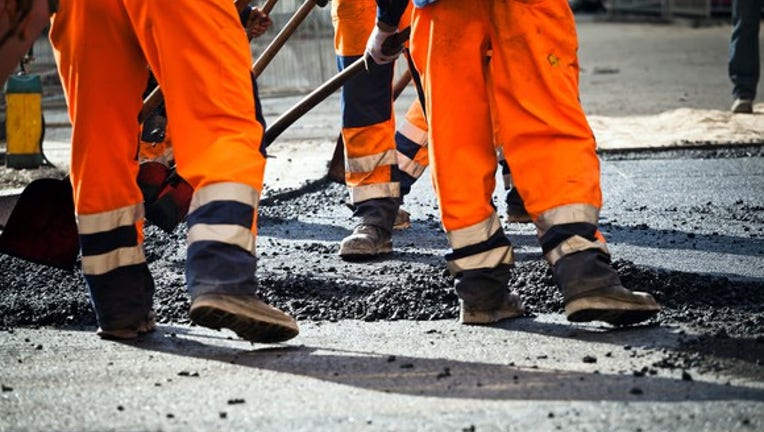 What happened
Shares of Peru's only U.S.-listed engineering and construction company, Grana y Montero SAA (NYSE: GRAM), are down 29.8% as of 11:45 a.m. EST.
So what
Last week, on Feb. 24, a former representative of Grana y Montero's Brazilian partner Odebrecht SA gave an interview to local news magazine Hildebrandt en sus trece. In that interview, the representative, Mr. Jorge Barata, alleged that Grana y Montero was aware of $20 million in bribes that Odebrecht allegedly paid to former Peruvian President Alejandro Toledo to win construction work on a road traveling from Peru to Brazil. Peru's government has called upon Odebrecht to leave the country.
Grana has already reported losing some $39 million on the construction project. Now it looks like it could lose further work on the project, lose the chance to make good its losses -- and face civil penalties as well.
Caution: Grana y Montero stock is under construction -- or destruction. Image source: Getty Images.
Now what
Grana's shares are already down more than 66% since the year began. At a purported forward price-to-earnings ratio of just 1.1, there doesn't seem to be much distance left for them to fall -- and yet they just keep falling anyway.
Should investors hold their noses against the stench of scandal, and buy into this perhaps cheap stock as it plunges? I wouldn't be too eager to do so. Forward P/Es are based on expectations of profits that may or may never arrive. Meanwhile, Grana's actual results show that last year, the company earned less than $3 million in real profit -- and on a market capitalization of $447 million, that works out to an actual trailing P/E well into the triple digits -- 172 times trailing earnings to be exact.
I wouldn't touch this one with the proverbial 10-foot pole.
10 stocks we like better than Graa y MonteroWhen investing geniuses David and Tom Gardner have a stock tip, it can pay to listen. After all, the newsletter they have run for over a decade, Motley Fool Stock Advisor, has tripled the market.*
David and Tom just revealed what they believe are the 10 best stocks for investors to buy right now... and Graa y Montero wasn't one of them! That's right -- they think these 10 stocks are even better buys.
Click here to learn about these picks!
*Stock Advisor returns as of February 6, 2017
Rich Smith has no position in any stocks mentioned. The Motley Fool has no position in any of the stocks mentioned. The Motley Fool has a disclosure policy.