Why GoPro Should Dump Ambarella for Qualcomm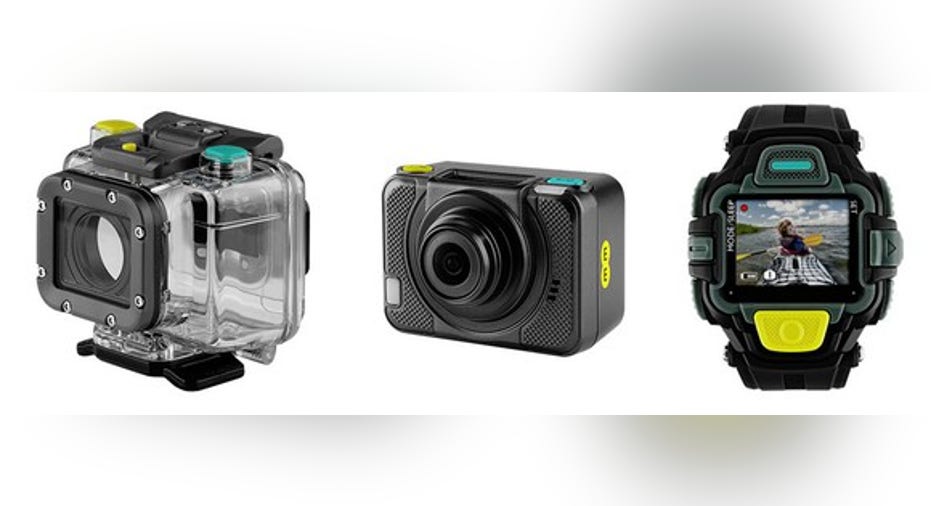 There's been a lot of buzz lately about GoPro dumping its longtime supplier Ambarella's image processing SoCsin favor of Qualcomm 's in its upcoming Hero5 cameras. That would deal a huge blow to Ambarella, which previously relied on the action camera maker for nearly a third of its annual revenue.
Ambarella CEO Fermi Wang admitted that Qualcomm had been "talking to" its customers during its conference callin Marchbut claimed that its rival's hardware was "quite behind on video quality, compression efficiency, power consumption, video features, and performance." During the June conference call, Wang claimed that he didn't see the "competitive landscape change at all" over the past quarter.
Ambarella's A9 SoC. Image source: Ambarella.
Those statements seemed a bit defensive and vague to me, butfellow Fool Steve Symington recently declared that he would be "shocked" if GoPro switched to Qualcomm. He believes that GoPro wouldn't risk producing lower-quality cameras by replacing Ambarella's "best in breed" SoCs with Qualcomm's newer chips, and thatAmbarella wouldn't have offered an upbeat view for action cameras in the second half if it believed that it would lose GoPro. However, I still think it makes strategic sense for GoPro to dump Ambarella, based on the following four simple reasons.
1. 4G connectivity
GoPro CEO Nick Woodman has declared that the Hero5 will be "the most connected andconvenient" camera the company has ever made. Woodman didn't specifically say that the Hero5 will have 4G connectivity, but that's a feature many of its competitors now have.
BenQ, 4GEE, and LG all recently launched stand-alone 4G LTE cameras that don't need to be tethered to a smartphone. LG's LTE Action Camera also letsusers live-stream their content directly to YouTube -- a feature that could be very appealing to GoPro's core market of outdoor enthusiasts. It's unclear what SoC powers LG's device, but both BenQ and 4GEE's cameras use Qualcomm's SoCs instead of Ambarella's.
Since Ambarella doesn't produce baseband modems like Qualcomm, GoPro would need to buy a separate baseband modem (likely from Qualcomm) to produce a 4G camera. That solution couldbe pricier than simply buying an all-in-one connected SoC from Qualcomm.
The 4GEE action cam. Image source: 4GEE.
2. Margins matter
Qualcomm's chipmaking segment had an operating margin of 5% last quarter, while Ambarella had an operating margin ofjust 2%. But Qualcomm can likely produce cheaper SoCs than Ambarella because of its larger scale. This means that if push comes to shove, Ambarella probably couldn't offer GoPro lower prices than Qualcomm.
Pricing matters to GoPro because its non-GAAP gross margin plunged 1,220 basis points annually to 33% last quarter following poor sales and price reductions. That decline resulted ina non-GAAP net loss of $86.7 million, compared to a profit of $35.6 million a year ago.
3. GoPro needs mainstream users
Hardcore action camera enthusiasts might care about GoPro using a Qualcomm SoC instead of an Ambarella one, but mainstream consumers -- whom GoPro has repeatedly failed to reach -- probably won't know the difference. Side-by-side comparisonsbetween the Qualcomm-powered 4GEE and GoPro's last-gen cameras don't reveal a huge difference inquality at similar resolutions.
If GoPro goes with Qualcomm, it can match the features of this new breed of 4G cameras at reasonable prices. This might make its new Hero cameras more appealing to users who dislike the idea of carrying a camera tethered to a smartphone.
4. Snapdragon Flight
We still don't know much about GoPro's Karma drone, which has been delayed until the holiday quarter. The company will reportedly sell the device as an accessory for GoPro cameras, but it could be hard to properly price since Xiaomi just launched a 4K drone thatcosts less thanGoPro's top-tier Hero4 Blackcamera.
If the Karma flops, GoPro could launch cheaper drones faster with Qualcomm's Snapdragon Flight reference design, which is powered by the Snapdragon 801 SoC. Ambarella doesn't have a comparable all-in-one platform yet, which means that GoPro would need to order many of those components separately, resulting in a longer production cycle and higher expenses. The 4G connectivity of Snapdragon Flight will also be required for long-distance automated flights across wireless networks.
Stay tuned for further developments
It would be smart for GoPro to switch from Ambarella to Qualcomm, but it probably won't happen this year with the Hero5 seemingly factored into Ambarella's outlook. Nonetheless, investors should still keep an eye on the shifting relationships between these three companies because a sudden change could leave a big hole in Ambarella's top line.
The article Why GoPro Should Dump Ambarella for Qualcomm originally appeared on Fool.com.
Leo Sun owns shares of Qualcomm. The Motley Fool owns shares of and recommends Ambarella, GoPro, and Qualcomm. Try any of our Foolish newsletter services free for 30 days. We Fools may not all hold the same opinions, but we all believe that considering a diverse range of insights makes us better investors. The Motley Fool has a disclosure policy.
Copyright 1995 - 2016 The Motley Fool, LLC. All rights reserved. The Motley Fool has a disclosure policy.