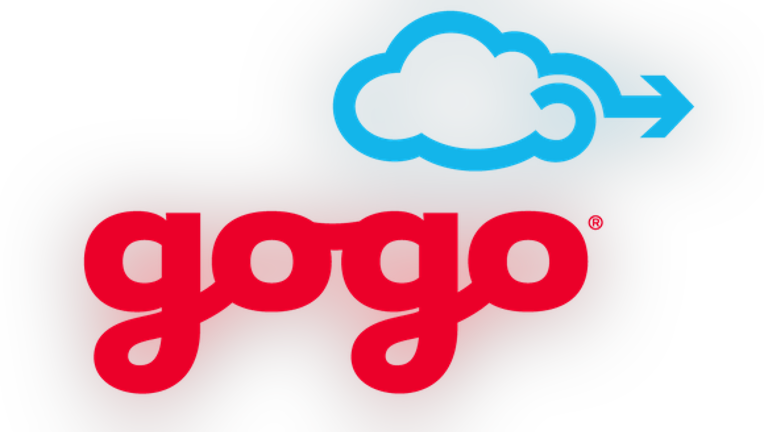 Image source: Gogo Inc.
What:Shares of Gogo Inc. fell 25.4% in the month of June, according to data provided byS&PGlobal Market Intelligence, after its competitor ViaSat secured a coveted deal.
So what:The news broke with a press release from ViaSat early in the month, driving shares of Gogo down nearly 15% on June 3 alone. That release stated ViaSat would utilize its award-winning Ka-band satellite system to provide high-speed onboard Wi-Fion American Airlines' 737 MAX fleet, with the first planes scheduled to go into service in September 2017.
But that's not to say Gogo was entirely left out of the loop. American Airlines also signed an amended agreement with Gogo to provide in-flight wireless internet on roughly 560 aircraft in its domestic fleet, including equipment and service purchases to transition almost 140 mainline aircraft from Gogo's ATD/ATG-4 technology to its newer 2Ku technology.However, it didn't help that all of those aircraft were already covered under a previous contract with Gogo. And Gogo elaborated that 550 Gogo-installed mainline aircraft currently under contract are "subject to deinstallation at any time at American's option."
What's more, this was a big letdown for investors consideringGogo shares had only just skyrocketed more than 16% in late May after it opted not to proceed with an offering of $525 million in aggregate principle of 12% senior secured notes due in 2020 -- which was meant to repay existing debt and provide working capital -- after receiving a seemingly promising "proposal from a major airline customer." We now know that proposal was the aforementioned expanded deal with American, and Gogo has since resumed its efforts to raise capital, later pricing and launchinga $500 million senior secured notes offering due 2022.
Now what:Gogo also later announced a separate agreement withDelta Air Lines subsidiary Delta Private Jets (DPJ), though that involves DPJ's much more modest plans to equip its fleet of 70 aircraft with Gogo's Biz 4G technology. But in the end, it wasn't enough to offset the buildup and subsequent disappointment of the underwhelming American Airlines deal for Gogo, and it's no surprise shares fell so hard last month.
The article Why Gogo, Inc. Stock Dropped 25.4% in June originally appeared on Fool.com.
Steve Symington has no position in any stocks mentioned. The Motley Fool has no position in any of the stocks mentioned. Try any of our Foolish newsletter services free for 30 days. We Fools may not all hold the same opinions, but we all believe that considering a diverse range of insights makes us better investors. The Motley Fool has a disclosure policy.
Copyright 1995 - 2016 The Motley Fool, LLC. All rights reserved. The Motley Fool has a disclosure policy.