Why GlycoMimetics Is Ripping 19% Higher Today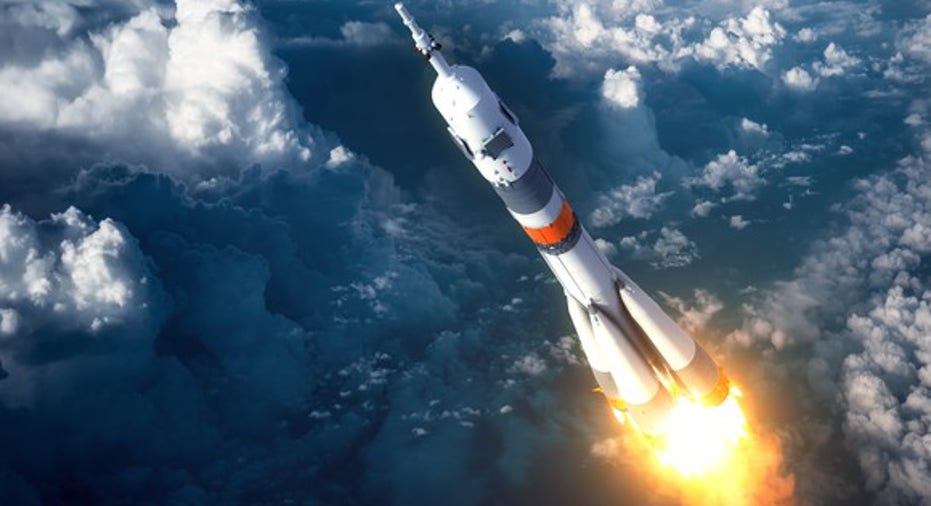 What happened
After reporting on Wednesday that a mid-stage drug in clinical trials has received FDA breakthrough designation and releasing additional data from its trial on Thursday, shares of GlycoMimetics(NASDAQ: GLYC) have more than doubled, including a 19% rally on Friday as of 1 p.m EDT.
So what
GlycoMimetics is developingGMI-1271 for use in adults with relapsed or refractory acute myeloid leukemia (AML).
Image source: Getty Images.
The news of the FDA breakthrough designation came alongside the release of abstracts from companies presenting data at the upcoming American Society of Clinical Oncology (ASCO) annual meeting in early June.
Previously, GlycoMimetics reported that use of GMI-1271 alongside chemotherapy in AML patients resulted in higher than expected remission rates and lower than expected mortality rates. The ongoing phase 1/2 trial is in its second phase, and in March, management announced its making progress toward completing enrollment in its trial.
On Thursday, management shared additional insight into GMI-1271's efficacy. The company continues to see better than expected results and the overall response rate in 42 evaluable patients was 50%. The mortality rate at the 30-day and 60-day marks was 0% and 7%, respectively, and the median overall survival in the Phase 1 portion of the study was 7.6 months.
Management also reported a 71% remission rate in a cohort of patients age 60 and up who were treatment naive.
Now what
There's an important unmet need for new approaches to battling AML, so it's not too surprising that investors are applauding this data. However, there are no givens when it comes to clinical-stage trials, so investors might want to keep some of their expectations in check until we get the full data read out. GlycoMimetics expects to wrap up enrollment in the relapsing and refractory cohort of the study sometime in the middle of this year.
10 stocks we like better than GlycoMimeticsWhen investing geniuses David and Tom Gardner have a stock tip, it can pay to listen. After all, the newsletter they have run for over a decade, Motley Fool Stock Advisor, has tripled the market.*
David and Tom just revealed what they believe are the 10 best stocks for investors to buy right now... and GlycoMimetics wasn't one of them! That's right -- they think these 10 stocks are even better buys.
Click here to learn about these picks!
*Stock Advisor returns as of May 1, 2017
Todd Campbell has no position in any stocks mentioned.His clients may have positions in the companies mentioned.The Motley Fool has no position in any of the stocks mentioned. The Motley Fool has a disclosure policy.