Why Genomic Health Inc. Jumped Higher Today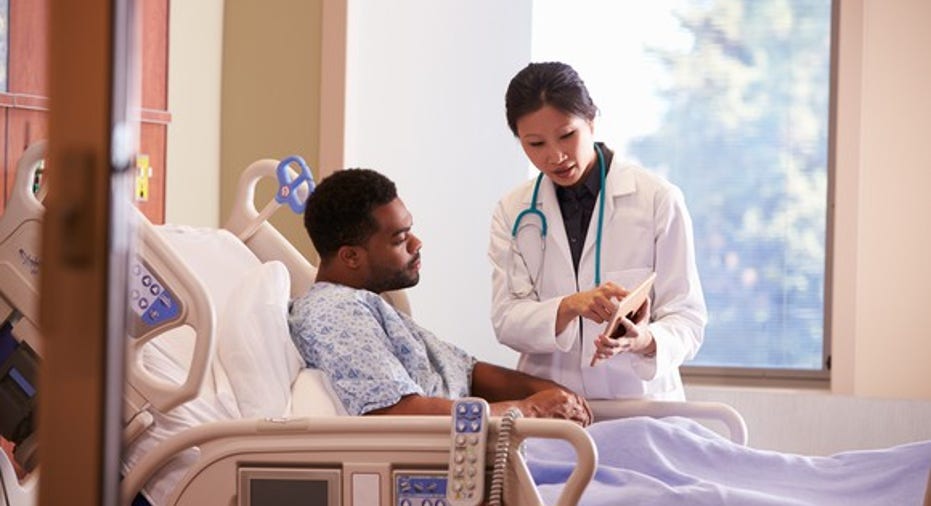 What happened
Genomic Health (NASDAQ: GHDX) closed up 10.2% Tuesday following its announcement of solid fourth-quarter earnings after the bell Monday. The company's 2017 guidance certainly didn't hurt investors' confidence either.
Image source: Getty Images.
So what
Genomic Health delivered 8% more genetic tests in the fourth quarter than it did in Q4 2015. More importantly, product revenue rose even faster -- up 10% year over year -- as the company was able to get paid for more of its genetic cancer tests from insurers and government programs.
Test sales outside the U.S. were particularly strong, increasing 13% year over year. On a constant-currency basis, the increase would have been an even more impressive 16%.
The rate of growth in the use of Genomic Health's prostate cancer test is accelerating, with U.S. volume up 29% in Q4 compared to a 16% growth rate for 2016 overall. Unfortunately, the prostate cancer test is still a small revenue contributor for the company since it's not fully covered by Medicare yet: It added just $3.6 million to the revenue line in the quarter.
The increased revenue with only a marginal increase in spending helped Genomic Health turn a profit in Q4. Sure, it was only $0.04 per share, but that's better than its $0.08 loss in the year-ago quarter.
Now what
Management is guiding for product revenue between $355 million and $370 million this year, a 9% to 13% increase from 2016. About 40% of the revenue growth is expected to come from increased sales of its prostate cancer test.
At the midpoint of that range, management thinks it'll be profitable, but didn't give a potential range for the earnings line. With so many fixed costs, Genomic Health has quite a bit of operating leverage, so small increases to revenue can result in larger increases to the income line.
10 stocks we like better than Genomic HealthWhen investing geniuses David and Tom Gardner have a stock tip, it can pay to listen. After all, the newsletter they have run for over a decade, Motley Fool Stock Advisor, has tripled the market.*
David and Tom just revealed what they believe are the 10 best stocks for investors to buy right now... and Genomic Health wasn't one of them! That's right -- they think these 10 stocks are even better buys.
Click here to learn about these picks!
*Stock Advisor returns as of February 6, 2017
Brian Orelli has no position in any stocks mentioned. The Motley Fool owns shares of and recommends Genomic Health. The Motley Fool has a disclosure policy.