Why General Motors Is Shutting Down 4 U.S. Factories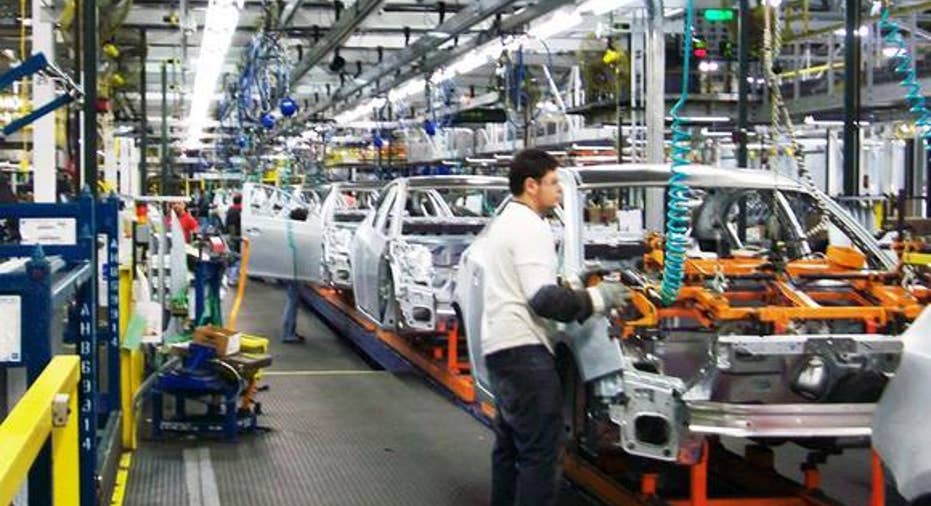 General Motors' Lordstown Complex in Warren, Ohio manufactures the Chevrolet Cruze sedan. GM said on Friday that the plant will be closed for two weeks because of parts shortages related to the earthquakes that struck Japan earlier this month. Image source: General Motors
It wasn't much of a surprise when Toyota said that it would have to halt production at its Japanese factories in the wake of a series of earthquakes. But it might be a surprise that General Motors is having to do the same thing -- here in the United States.
GM said on Friday that it expects four of its U.S. assembly plants to be closed for two weeks beginning on April 25 because of parts shortages.
The earthquakes damaged factories belonging to key auto-industry suppliers, leading to temporary shortages of a few key parts. Apparently, GM is one of the customers affected.
What General Motors saidGM's statement was terse: "As GM continues to assess the potential impact on its supply chain from the recent earthquakes in Japan, it is taking proactive steps to mitigate a part supply issue and is adjusting production schedules at four of its North American assembly facilities.
"The manufacturing operations at the following GM North America assembly facilities are currently expected to be down for two weeks beginning April 25, 2016: Spring Hill, Tenn.; Oshawa Flex Assembly, Canada; Lordstown, Ohio; and Fairfax, Kan.
"This temporary adjustment is not expected to have any material impact on GM's full-year production plans in North America. In addition, the company does not expect a material impact to its second quarter or full-year financial results for GM North America."
The affected factories produce the Cadillac XTS and XT5, the Buick LaCrosse and Regal, the GMC Acadia, and the Chevrolet Cruze, Equinox, Impala, and Malibu.
What this announcement tells us Clearly, GM isn't expecting this disruption to be a big deal, at least when it comes to sales and earnings. But it's another reminder that the automotive supply chain is global.
Toyota and Nissan have already had to shut down factories in Japan because of parts shortages. It's not clear exactly what part or parts are running short, and GM offered no details on Friday.
But it's also clear that while GM (and Toyota and Nissan) will probably be able to make arrangements to get the relevant parts from factories elsewhere, the process of switching production gears will take a while -- and that gap will idle a lot of factories.
What it means for GM shareholdersFor GM shareholders, as of right now at least this situation looks to be no big deal. GM made it clear in its statement that it will be able to make up the lost production. It's possible that this will throw the rollout of the new Cadillac XT5 and Buick LaCrosse off schedule a bit, but it's unlikely -- again, given what we know as of right now -- that it'll matter a whole lot by quarter-end.
Long story short: It's no big deal right now, but we'll keep an eye on it.
The article Why General Motors Is Shutting Down 4 U.S. Factories originally appeared on Fool.com.
John Rosevear owns shares of General Motors. The Motley Fool recommends General Motors. Try any of our Foolish newsletter services free for 30 days. We Fools may not all hold the same opinions, but we all believe that considering a diverse range of insights makes us better investors. The Motley Fool has a disclosure policy.
Copyright 1995 - 2016 The Motley Fool, LLC. All rights reserved. The Motley Fool has a disclosure policy.