Why General Electric Company Offers Investors Something Different in 2017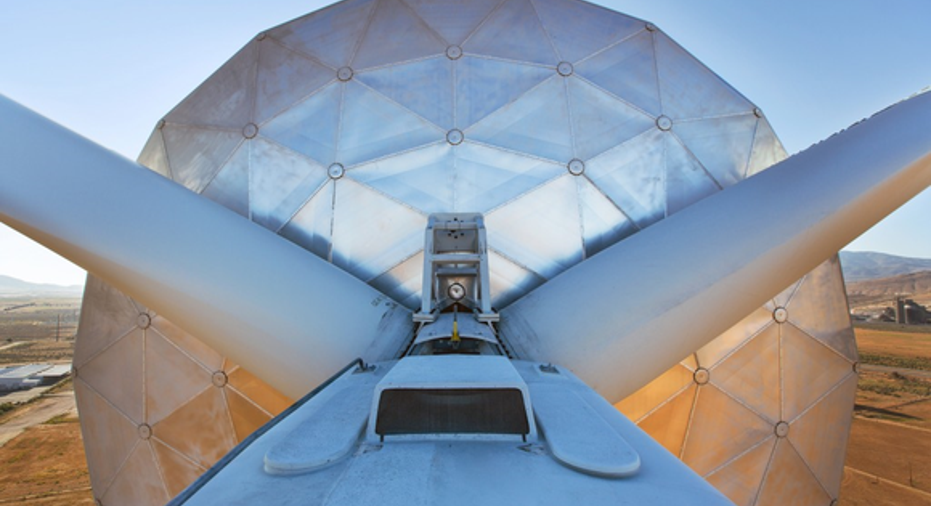 Anyone who thinks investing in General Electric Company (NYSE: GE) stock is merely a proxy for the U.S. industrials sector or even the S&P 500 needs to think again. In the past three years, the stock's performancehas decoupled from both, and arguably it could do again in 2017. Let's look at what's been going on and what to expect from the industrial giant in the coming year.
DATA SOURCE: YAHOO FINANCE. CHART BY AUTHOR.
General Electric Company's transformation
The chart above shows the stock's total return compared to the S & P 500 and the iShares US Industrials (NYSEMKT: IYJ) ETF. It's a notable decoupling, especially considering the stock contributes around 10% of the value of the iShares ETF.
The reason? One explanation relates to the ongoing transformation of the company. There are four key aspects:
The sale of assets from GE Capital, and the spinoff of its consumer-finance arm Synchrony Financial (NYSE: SYF) in order to pivot toward generating 90% earnings from its industrial businesses by 2018.
The development of sales of key productsand the development of its industrial internet of things (IIOT) solutions.
CEO Jeff Immelt's activity in buying and investing in oil and gas businesses over the past five years, including the Baker Hughes Incorporated (NYSE: BHI) merger.
The acquisition of Alstom's energy assets and merger with Baker Hughes, and the role that cost synergy generation and the industrial internet will play in them.
In a nutshell, 2015proved to be the breakout year for the stock, as General Electric Company dispelled many of the doubts investors may have had on the transformation. GE Capital assets were sold off, the Alstom deal got completed, and the Synchrony Financial spinoff took place. Meanwhile,the company successfully generated orders of new products such as LEAP, HA turbines, and its Tier 4 locomotive. .
Investors were richly rewarded, with a nearly 30% total return in 2015 as the execution risk inherent in these actions was dissipated by their successful completion.
A LEAP JET ENGINE. IMAGE SOURCE: GENERAL ELECTRIC COMPANY WEBSITE.
So what went wrong in 2016?
Things haven't been smooth in 2016. As noted, the company's significant oil and gas investments in the past five years -- such as Wellstream for $1.3 billion in 2010, the well support division of John Wood Group Plc for $2.8 billion in 2011, Lufkin Industries for $3.3 billion in 2013, and the Baker Hughes deal in 2016 -- have increased the company's exposure to oil and gas capital spending.
Unfortunately, these investments caught up with the company in 2016, and a weak energy spending environment caused Immelt to lower the company's full-year organic revenue growth forecast range to 0%-2%, from the 2%-4% range given at the start of the year.
The market wasn't forgiving to General Electric Company in 2016, and with far less execution upside available, the stock underperformed.
Looking into 2017
There are five reasons for believing the stock could outperform its peers and the S&P 500 in the coming year.
U.S. industrial production is expected to bounce back to growth in 2017.
Oil prices appear to have stabilized, with WTI crude spot prices in the $40-$50 range for the past six months, so there may be some stabilization in oil and gas capital spending in 2017.
Completion of the Baker Hughes merger in mid-2017 will dissipate risk, and management may find more cost synergies, as it did with Alstom.
Execution with the Alstom integration is expected to bring $0.09 to $0.10 in EPS in 2017.
The market may start to recognize the long-term importance of the company's initiatives with Predix and IIOT, and what it means for growth long-term growth prospects
A GENERAL ELECTRIC COMPANY WIND TURBINE. IMAGE SOURCE: GENERAL ELECTRIC COMPANY WEBSITE
A stock for 2017?
In particular, General Electric Company's mergers and acquisitions and IIOT initiatives will help differentiate the company from the rest of the industrial sector. Given that industrial stocks seem to have priced in a recovery in end-market conditions in 2017, it might be time to buy a stock that has upside from internal execution.
With management's recent track record of delivering on its plans, buying the stock might be a good idea for 2017, and it's a nice way to get some diversification in your portfolio. General Electric Company's upside potential in 2017 lies mainly with its internal execution.
10 stocks we like better than General Electric When investing geniuses David and Tom Gardner have a stock tip, it can pay to listen. After all, the newsletter they have run for over a decade, Motley Fool Stock Advisor, has tripled the market.*
David and Tom just revealed what they believe are the 10 best stocks for investors to buy right now... and General Electric wasn't one of them! That's right -- they think these 10 stocks are even better buys.
Click here to learn about these picks!
*Stock Advisor returns as of Nov. 7, 2016
Lee Samaha has no position in any stocks mentioned. The Motley Fool owns shares of General Electric. The Motley Fool recommends Synchrony Financial. The Motley Fool has a disclosure policy.