Why Gap Inc. Stock Slumped 21% in April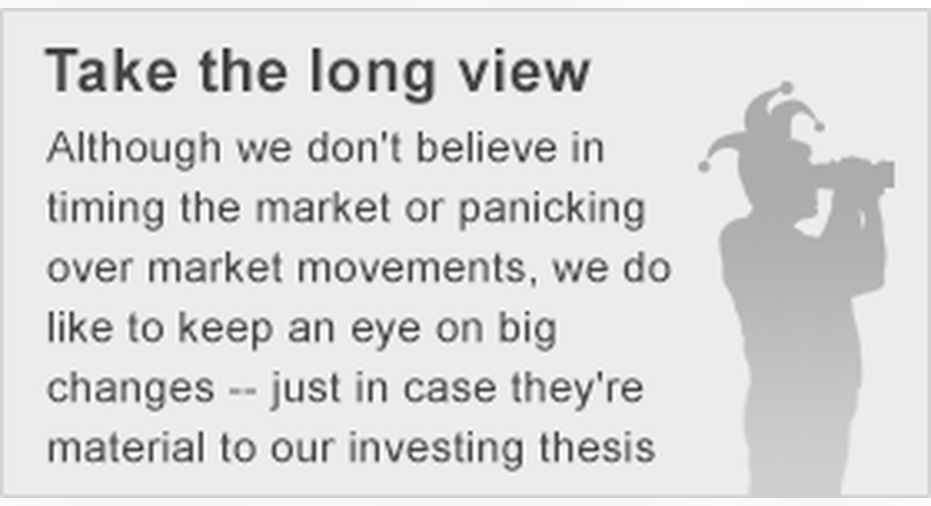 Image Source: Gap
What: Shares of apparel retailer Gap tumbled 21.2% in April, according to data provided byS&P Global Market Intelligence. A steep drop in March comparable sales sent the stock tumbling.
So what: Gap reported that total comparable sales during March declined by 6%, down significantly from a 2% increase during March 2015. The Gap brand suffered a 3% decline, while the Banana Republic and Old Navy brands saw comparable sales slump 14% and 6%, respectively. Old Navy's poor performance was in stark contrast to a 14% increase in comparable sales reported during the same period last year.
Because of lower-than-expected sales, Gap warned that the company was entering April with more inventory than expected. April sales, which were announced in early May, showed no improvement, with comparable sales dropping again across all of the company's major brands.
Including April, Gap has now reported comparable sales declines for 13 straight quarters. The situation at the company doesn't appear to be improving, and Fitch Ratings recently downgraded Gap to "junk" status, citing reduced confidence that the company could stabilize sales.
Now what: The issues plaguing Gap are at least partially self-inflicted. Gap CEO Art Peck cited quality issues during the company's latest earnings conference call:
High levels of inventory persist, and it will take time for the company to work through it. Gap will report its first-quarter results after the market close on May 19, and investors should expect to hear the company detail its plan to turn itself around.
The article Why Gap Inc. Stock Slumped 21% in April originally appeared on Fool.com.
Timothy Green has no position in any stocks mentioned. The Motley Fool has no position in any of the stocks mentioned. Try any of our Foolish newsletter services free for 30 days. We Fools may not all hold the same opinions, but we all believe that considering a diverse range of insights makes us better investors. The Motley Fool has a disclosure policy.
Copyright 1995 - 2016 The Motley Fool, LLC. All rights reserved. The Motley Fool has a disclosure policy.