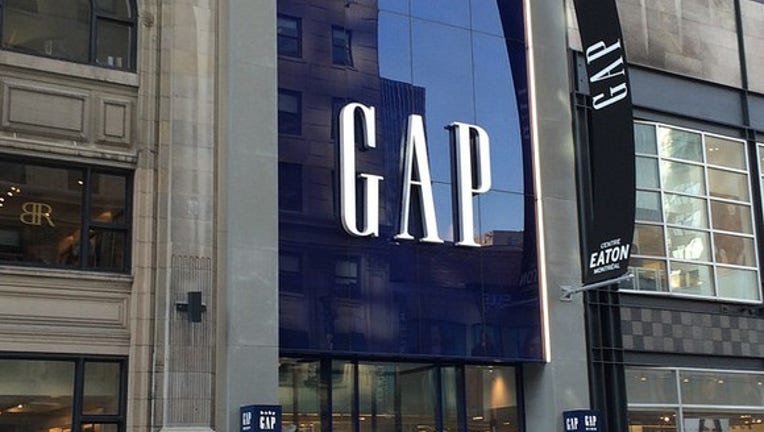 Image source: The Motley Fool
What:Shares of Gap Inc. rose 18% in the June, according to data from S&PGlobal Market Intelligence, as the company revealed encouraging performance improvements along with its May sales results.
So what:More specifically, Gap told investors on June 2 that its net sales for the four-week period ended May 28 fell 5% year over year, to $1.18 billion, hurt primarily by a 6% decline in comparable sales for May. It's worth noting, however, that the Sunday and Monday of this year's Memorial Day holiday fell in the fiscal month of June, versus May last year, which negatively affected Gap's results. But as it stands, Gap's May results this yearincluded a 3% decline in comps at Gap Global, an 11% drop at Banana Republic Global, and a 7% decline at Old Navy Global.
However, the company also noted that "while the overall month was challenging, performance improved leading into the Memorial Day holiday weekend."
Gap CFO Sabrina Simmons added, "As we move into the second quarter, we are continuing to make progress against our recently announced measures while maintaining the financial discipline we are known for."
Now what: Sure enough, Gap arguably validated that optimism last Thursday, when shares rose 5% after it told investors net sales for the five-week period ended July 2 climbed 2% year over year, to $1.57 billion.Within those most recent results was a 1% decline in comps at Gap Global in June, a 4% decline at Banana Republic, and a 5% increase at Old Navy.
"We are pleased to see better performance across the portfolio this month," Simmons explained last week, "partly driven by an improvement in June traffic trends, particularly at Old Navy."
All things considered, if Gap continues to demonstrate sequential improvement as we get further into the crucial summer season, I see no reason the stock can't also continue to drive market-beating returns.
The article Why Gap, Inc. Stock Jumped 18% in June originally appeared on Fool.com.
Steve Symington has no position in any stocks mentioned. The Motley Fool has no position in any of the stocks mentioned. Try any of our Foolish newsletter services free for 30 days. We Fools may not all hold the same opinions, but we all believe that considering a diverse range of insights makes us better investors. The Motley Fool has a disclosure policy.
Copyright 1995 - 2016 The Motley Fool, LLC. All rights reserved. The Motley Fool has a disclosure policy.