Why Freeport-McMoRan, Terex, and Tribune Publishing Jumped Today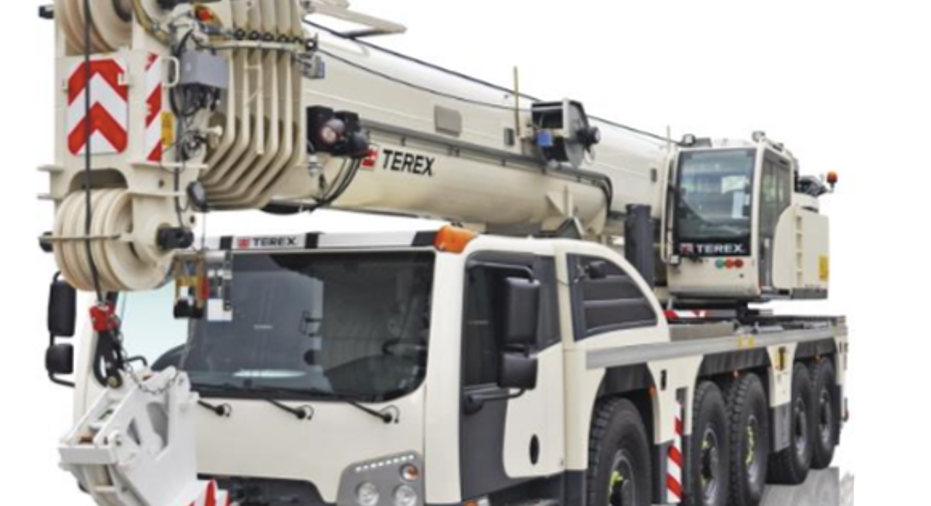 Image source: Terex.
Monday brought some much-needed relief to the stock market, and market participants essentially shrugged off negative economic data from the manufacturing sector of the U.S. economy to give major market benchmarks a boost of roughly 1% on the day. A bullish move from legendary investor Warren Buffett about the market's most valuable company helped give rank-and-file investors the confidence to buy stocks more broadly. Despite some longer-term concerns about whether global economic conditions will eventually hold back strength in domestic markets, today's rise was broad. Among the best-performing stocks Monday were Freeport-McMoRan , Terex , and Tribune Publishing .
Freeport-McMoRan climbed 6% to lead all rising stocks in the S&P 500. Commodity markets have traded largely in line with each other recently, and so today's gains in crude oil prices not only helped Freeport's energy segment directly but also led to positive implications for its copper and gold production operations. In addition, one stock analyst company boosted its target price on the stock by half to $15 per share, and Freeport's recent move to use newly issued stock to resolve what could have turned into a contentious dispute with a contract-drilling provider should help the mining and energy company make the most of what's in its cash coffers at present. Oil below $50 per barrel still isn't a perfect environment for Freeport, but it's a huge improvement over prices that were $20 or more below that figure just months ago.
Terex was up 10% following its announcement early Monday morning that it had decided to change its proposed merger deal with Konecranes. Instead, the two companies agreed that Terex would sell its material handling and port solutions business to Konecranes for a total of $1.3 billion, composed of $820 million in cash and the rest in Konecranes stock. After the deal, Terex would own about 25% of Konecranes, and the two companies expect the purchase to close in early 2017. By making this change, Terex can now focus on discussions with Zoomlion Heavy Industries Science & Technology, and that could result in a full sale of Terex, either with or without the unit it has proposed selling to Konecranes. That should result in the best-case scenario for all involved, especially since the change in rules governing tax inversions had taken away a sizable chunk of the potential benefit of the Konecranes deal.
Finally, Tribune Publishing jumped another 23% after newspaper rival Gannett boosted its previous bid to acquire the company. The new offer would pay Tribune shareholders $15 per share for their stock, up from the $12.25 that Gannett had offered previously. Tribune rejected the previous Gannett offer, but investors are hopeful that the sweetened deal might allow both companies to move forward with the merger. For long-term Tribune shareholders, even the higher bid wouldn't come close to matching the $20 to $25 per share that the company's stock was worth during parts of 2014 and early 2015. That reflects the weakness in the newspaper space, and many investors believe that Tribune should take the money while it has the opportunity.
The article Why Freeport-McMoRan, Terex, and Tribune Publishing Jumped Today originally appeared on Fool.com.
Dan Caplinger has no position in any stocks mentioned. The Motley Fool owns shares of Freeport-McMoRan Copper & Gold,. The Motley Fool recommends Terex. Try any of our Foolish newsletter services free for 30 days. We Fools may not all hold the same opinions, but we all believe that considering a diverse range of insights makes us better investors. The Motley Fool has a disclosure policy.
Copyright 1995 - 2016 The Motley Fool, LLC. All rights reserved. The Motley Fool has a disclosure policy.