Why Freeport-McMoRan Inc. Rose 37.7% in November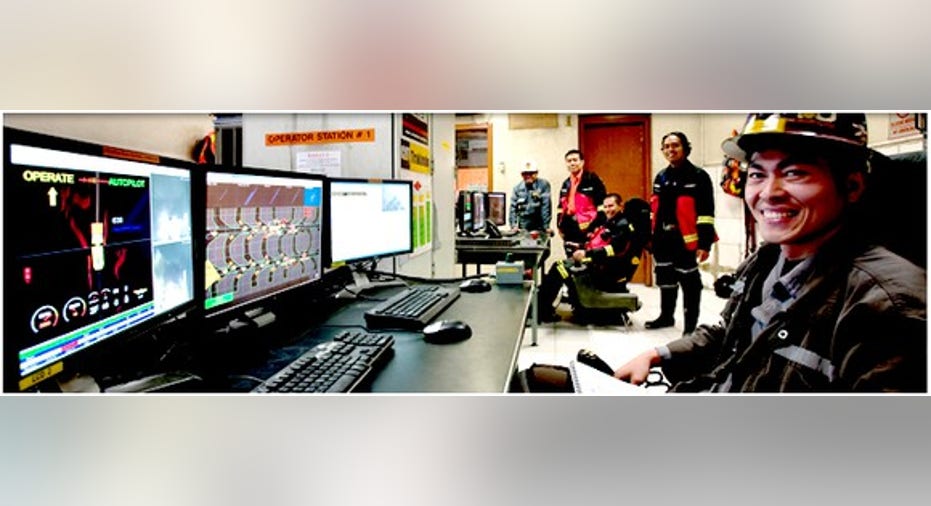 Image Source: Freeport-McMoRan
What Happened?
Share of Freeport-McMoRan Inc. (NYSE: FCX) advanced over 37% in November. A nice advance for a company that's been laboring through a tough commodity market and, in hindsight, an ill-timed move into the oil and gas business.
So What?
Freeport operates in three main businesses, copper, gold, and oil & gas exploration. In recent years these have been difficult sectors to be in. However, things have started to change. Getting the bad news out of the way first, after the U.S. presidential election that saw Donald Trump get the nod, gold prices took a sharp dip lower.
The good news, however, is that copper has begun to move sharply higher. Although that advance started before the election, it gained speed after Trump became the president elect. A big piece of that is Trumps' stumping about infrastructure spending, which would be good for copper demand. In all, the positive of the copper price advance likely more than offset the negative of the gold retreat.
And then there's oil. Oil prices have been a seesaw of late, but have been confined to the $40 to $50 a barrel range. However that's not the news that has Freeport investors excited. All year long Freeport has been working to trim the debt it took on to acquire its struggling oil business. And that effort is starting to gain steam, backed increasingly by asset sales from the oil segment (the most recent oil sale came in mid-October).
So, when the company announced relatively strong earnings and progress on the debt side in late October it created a solid backdrop for an advance beyond what the rally in copper would have warranted. And when the company announced on November 16th the successful completion of an asset sale that would net the company over $2.6 billion, with a material portion of the proceeds expected to be put toward debt reduction, investors rightly got even more excited. And, thus, Freeport's solid rally, despite the drag of falling gold prices.
Now What?
Freeport has made great strides toward repairing its balance sheet. That said, the company is a long way from the financial strength it possessed before the oil and gas deal. Still, with management setting out desirable targets and, more important, meeting them, this once highly speculative turnaround play is starting to look less and less risky. And it's important to note that the rally in November was underpinned by improving fundamentals in addition to the positives driven largely by political news.
10 stocks we like better than Freeport-McMoRan Copper and Gold When investing geniuses David and Tom Gardner have a stock tip, it can pay to listen. After all, the newsletter they have run for over a decade, Motley Fool Stock Advisor, has tripled the market.*
David and Tom just revealed what they believe are the 10 best stocks for investors to buy right now... and Freeport-McMoRan Copper and Gold wasn't one of them! That's right -- they think these 10 stocks are even better buys.
Click here to learn about these picks!
*Stock Advisor returns as of Nov. 7, 2016
Reuben Brewer has no position in any stocks mentioned. The Motley Fool owns shares of Freeport-McMoRan Copper and Gold. Try any of our Foolish newsletter services free for 30 days. We Fools may not all hold the same opinions, but we all believe that considering a diverse range of insights makes us better investors. The Motley Fool has a disclosure policy.