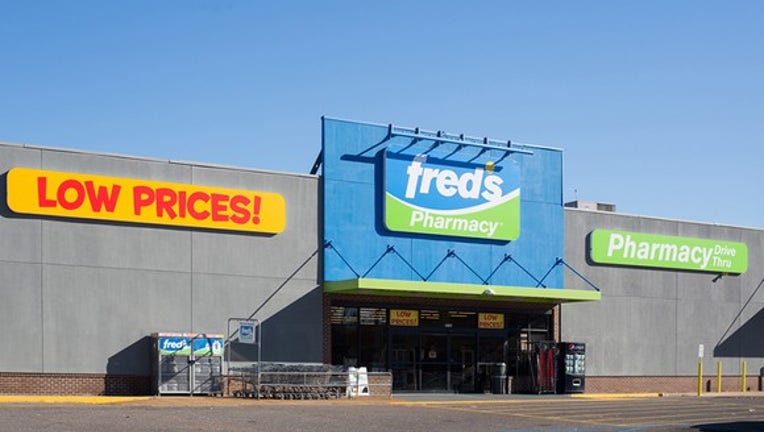 Image source: Fred's, Inc.
What happened
Shares of Fred's Inc. (NASDAQ: FRED) were up 87.3% as of 2:15 p.m. EST Tuesday after the drugstore chain agreed to acquire 865 Rite Aid (NYSE: RAD)stores.
So what
More specifically, Fred's announced this morning that it has signed an agreement with Walgreens Boots Alliance (NASDAQ: WBA) and Rite Aid to purchase 865 stores, as well as "certain assets related to store operations," for $950 million in cash.
For perspective, Fred's currently operates "just" 647 stores and three specialty pharmacy-only locations across 15 states in the southeastern United States, including 18 franchised locations. Fred's also has 371 full-service pharmacy departments within its stores, including four franchised locations.
"This will be a transformative event for Fred's Pharmacy that will accelerate our healthcare growth strategy through our acquisition of 865 new stores located in highly attractive markets," explained Fred's CEO Michael Bloom. "We believe that this transaction will also create tremendous opportunities for both our new and existing front of store and pharmacy team members."
Now what
Fred's hopes to close on the transaction in the first half of 2017, creating a "new national competitor" and representing the third-largest drugstore chain in the United States. The company has already received financing commitments to fund the purchase and related transaction costs, as well as ongoing business operations and anticipated capital investments.
In any case, this is a massive transaction, considering Fred's entire market capitalization sits under $800 million as of this writing after the pop. And while it certainly positions the company as a formidable competitor in its space, with shares now trading at fresh 52-week highs, I certainly wouldn't blame Fred's investors for taking at least some of today's quick profits off the table.
10 stocks we like better than Fred's When investing geniuses David and Tom Gardner have a stock tip, it can pay to listen. After all, the newsletter they have run for over a decade, Motley Fool Stock Advisor, has tripled the market.*
David and Tom just revealed what they believe are the 10 best stocks for investors to buy right now... and Fred's wasn't one of them! That's right -- they think these 10 stocks are even better buys.
Click here to learn about these picks!
*Stock Advisor returns as of Nov. 7, 2016
Steve Symington has no position in any stocks mentioned. The Motley Fool has no position in any of the stocks mentioned. Try any of our Foolish newsletter services free for 30 days. We Fools may not all hold the same opinions, but we all believe that considering a diverse range of insights makes us better investors. The Motley Fool has a disclosure policy.