Why Francesca's Holdings Corp. Stock Soared Today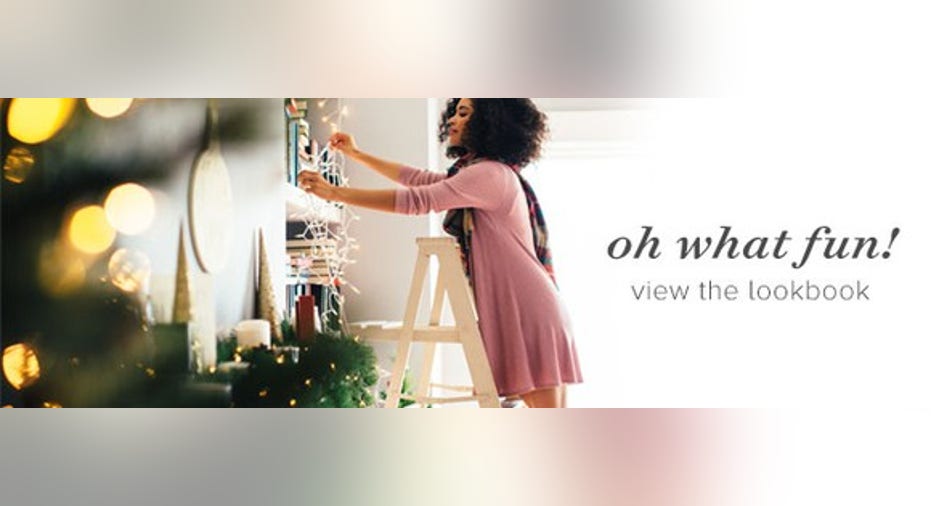 Image source: Francesca's.
What happened
Shares ofFrancesca's Holdings(NASDAQ: FRAN) were skyrocketing today after the specialty retailer turned in a blockbuster third-quarter earnings report. As of 1:23 p.m. EST, the stock was up 25.2%.
So what
Francesca's said same-store sales jumped 7% and overall revenue increased 15% to $119.5 million, well ahead of the consensus at $116.1 million. On the bottom line, earnings per share improved 63% from a year ago to $0.26, flying past estimates at $0.18.
CEO Steve Lawrence said, "We had a good start to the quarter with a successful back-to-school season and the strong trends continued in September and October as our merchandise and boutique experience resonated well with our guests." E-commerce sales jumped 47% to $5.7 million, and gross margin and operating margin expanded by 120 and 250 basis points, respectively.
Now what
To round out the outstanding quarter, Francesca's also raised its full-year guidance, calling for EPS of $1.03-$1.07, up from a prior range of $0.96-$1.03.
Guidance for the current quarter was more modest as its sees comparable sales around flat, following a 11% jump last year, and expects EPS of $0.33-$0.37. Still, that could be a conservative forecast for the mall-based retailer that sells a mix of apparel, jewelry, and gifts. The holiday quarter is normally a strong one for Francesca's, and there's reason to expect the momentum from the third quarter to carry into the fourth.
Investors seem to be expecting the good times to continue, which explains the stock's 25% jump today.
10 stocks we like better than Francesca's Holdings When investing geniuses David and Tom Gardner have a stock tip, it can pay to listen. After all, the newsletter they have run for over a decade, Motley Fool Stock Advisor, has tripled the market.*
David and Tom just revealed what they believe are the 10 best stocks for investors to buy right now... and Francesca's Holdings wasn't one of them! That's right -- they think these 10 stocks are even better buys.
Click here to learn about these picks!
*Stock Advisor returns as of Nov. 7, 2016
Jeremy Bowman has no position in any stocks mentioned. The Motley Fool has no position in any of the stocks mentioned. Try any of our Foolish newsletter services free for 30 days. We Fools may not all hold the same opinions, but we all believe that considering a diverse range of insights makes us better investors. The Motley Fool has a disclosure policy.