Why Fossil Group, Inc. Stock Fell 29.5% in 2016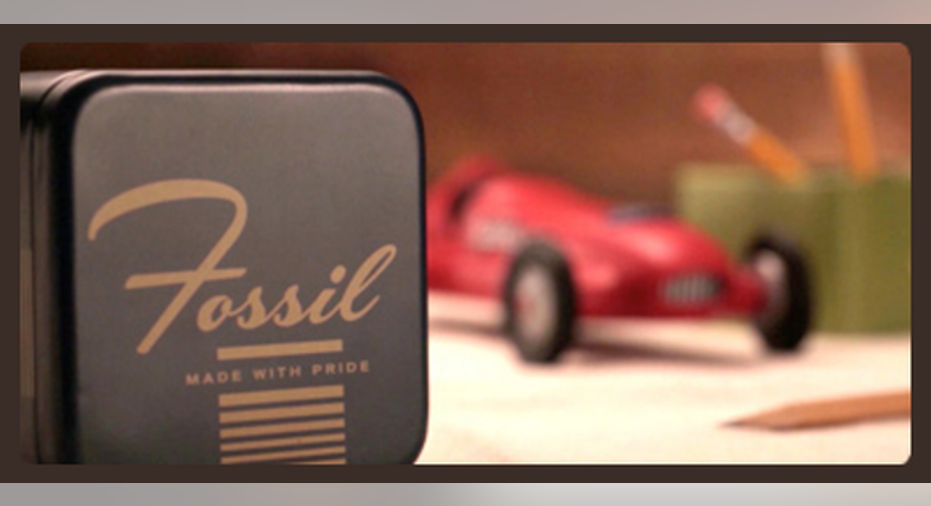 Image source: Fossil.
What happened
Shares ofFossil Group, Inc.(NASDAQ: FOSL)dropped 29.5% in 2016,according to data provided byS&P Global Market Intelligence, as the consumer fashion accessories company endured disparate reactions to each of the year's quarterly reports.
So what
The year started out well enough, as Fossil Group stock skyrocketed more than 40% in the month of February on the heels of its encouraging fourth-quarter 2015 report and strong 2016 outlook. Fourth-quarter sales fell around 7% year over year, to $992.5 million, while earnings per share were cut in half, to $1.46. But both figures were well above theevenlower bar the market had set for Fossil, as was management's initial forecast for 2016 diluted EPS of $2.80 to $3.60, on revenue ranging between a 3.5% decline and 1.5% growth from 2015. Fossil management also credited its outperformance partly to consumers' strong reception of its new Fossil Q smartwatches and activity trackers.
Things took a turn for the worse in May, however, when Fossil stock plunged more than 30% in a single day after its disappointing first-quarter 2016 report. More specifically, while Fossil's first-quarter results were in line with the company's expectations, CEO Kosta Kartsotis noted "persistent headwinds pressuring the traditional watch category and the challenging retail environment," had intensified. As a result, Fossil lowered its 2016 guidance to call for revenue to range from a 5% decline to 1.5% growth, which would translate to diluted EPS of $1.80 to $2.80.
Fossil only continued to decline as those headwinds showed no signs of abating in its second-quarter report in August, and the stock ultimately drifted down to set a fresh 52-week low in early November.
Now what
Fast forward to Fossil's most recent (third-quarter) report on Nov. 3, 2016, however, and we see the stock staged a temporary rebound as the company unveiled a new multiyear planto "reinvent" its brand.More specifically, according to Kartsotis, Fossil is in the early stages of "a comprehensive plan that will evolve our model and the way we work, the way we develop product, and the way we bring our products to market."
Through this plan, Fossil believes its can achieve annualized operating profit improvements of at least $200 million over current levels -- though it will also result in restructuring charges of up to $150 million recorded between the end of 2016 and 2018.
In the meantime, Fossil has further revised its full-year guidance, and now expects 2016 net sales to decline in the range of 5% to 3%, with diluted earnings per share in the range of $1.30 to $1.80. Excluding $0.60 per share in restructuring charges, Fossil's adjusted EPS should be in the range of $1.80 to $2.30.
Investors will need to wait until next month for more clarity on Fossil's market headwinds, its holiday season performance, and the status of its restructuring efforts. But given its relative underperformance and multiple guidance reductions throughout 2016, it's no surprise shares continued to decline last year.
10 stocks we like better than Fossil When investing geniuses David and Tom Gardner have a stock tip, it can pay to listen. After all, the newsletter they have run for over a decade, Motley Fool Stock Advisor, has tripled the market.*
David and Tom just revealed what they believe are the 10 best stocks for investors to buy right now... and Fossil wasn't one of them! That's right -- they think these 10 stocks are even better buys.
Click here to learn about these picks!
*Stock Advisor returns as of January 4, 2017
Steve Symington has no position in any stocks mentioned. The Motley Fool recommends Fossil. The Motley Fool has a disclosure policy.