Why Former Executive Chairman Moffett Wasn't the Real Problem at Freeport-McMoRan Inc.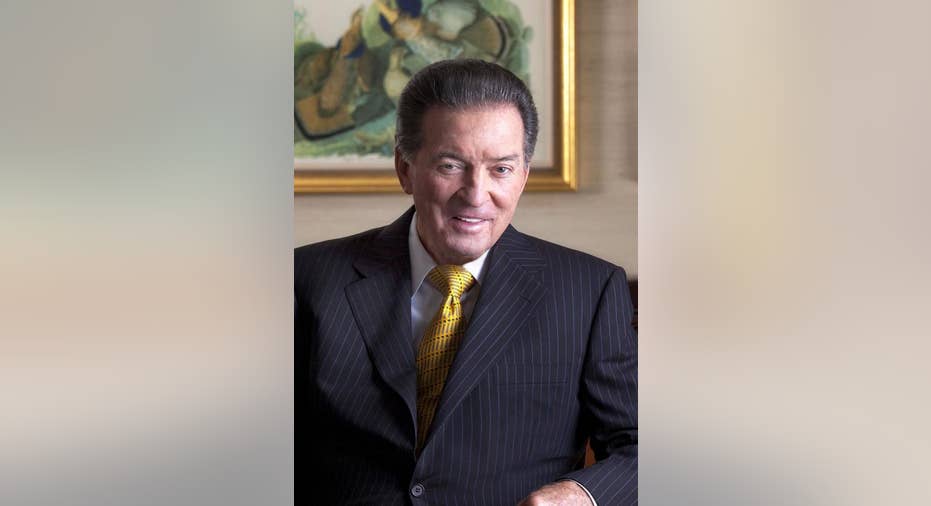 James Moffett founded Freeport-McMoRan in 1981 and oversaw its development of the massive Grasberg copper and gold mine in Indonesia. Image source: Freeport-McMoRan.
Former executive chairman James Moffett may have resigned both from his position and from the board of directors of Freeport-McMoRan , but the mining company still faces problems. Moffett may have contributed to the issues confronting Freeport, but he was also a victim of the global commodities rout that's shaken the industry.
There's that classic scene in the movie My Cousin Vinny in which Joe Pesci, under the gun to get his cousin Ralph Macchio off a murder charge, has to respond to the persistent pressure from girlfriend Marisa Tomei to get married.
That, in a nutshell, is the situation facing Freeport-McMoRan today.
Its contract to operate the massive Grasberg copper and gold mine in Indonesia is not the slam dunk it was previously thought to have been.
It's announced a 25% reduction in mining capital expenditures and $1.8 billion in oil capex cuts next year.
It suspended its dividend.
It's reducing its copper production by an additional 100 million pounds.
In trying to get a handle on its sizable debt load, it's diluted shareholders by $1 billion with a follow-on offering -- and the potential to do a second one in the future.
Its dive back into the oil business with the purchase of Plains Exploration and McMoRan Exploration has become an albatross. It's had to write off over $5 billion related to its investments in them, almost $2 billion of which is being assigned to goodwill, an all but public admission it overpaid.
And the commodity prices that precipitated this landslide of woe remain in the basement, with little prospect for recovering anytime soon.
You can almost see Moffett stamping his foot over Carl Icahn's call to effect change. While he's not responsible for all that's happened to Freeport, it's also hard not to find fault with Moffett for some things. It was Moffett (and the board), after all, who caused Freeport to take on the mountain of debt to re-enter the oil industry, buying Plains and McMoRan for around $20 billion including debt, while allowing Moffett to personally profit.
He was not only Freeport's chairman, but McMoRan's CEO as well. Plains also owned a third of McMoRan's stock, and directors who sat on both boards -- more than half of McMoRan's directors were also onthe miner's board-- reaped a $130 million windfall from the transaction. Moffett got $73 million out of the deal while the Plains chairman (who was also a McMoRan director) got over $200 million.
It was a sweetheart deal, but one that looked prescientat the time, as it allowed Freeport to diversify its asset base away from volatile metals. All that changed, though, when the energy market collapsed too.
Boom-and-bust cycleIt wasn't just Freeport spending beyond its means, as the commodities boom that preceded its bust caused several companies to become profligate. Caterpillar, for example, expanded further into mining equipment with its $8.8 billion purchase of Bucyrus in 2011, whileBarrick Goldmade a controversial $7.7 billion buyout of Equinox Metals'African copper assetsjust as commodities began to give up the ghost. Both have had their judgment called into question on the timing, not to mention having to account for the loss of value from the purchases.
Now Freeport-McMoRan is feeling the heat, and it's looking at selling off the oil business again to appease Icahn. The billionaire investor was critical of both Freeport and fellow energy industry peer Cheniere Energyfor their executive compensation schemes and spending habits. Icahn, who had recently take a large ownership position in both companies, also convinced Cheniere to sack its CEO, Charif Souki. Icahn then turned his attention to Freeport-McMoRan and got them to agree to pressure Moffett to go.
Retire in luxuryBut don't feel too sorry for Moffett. He's leaving Freeport with as lucrative a severance package as he got from buying the oil drillers. According to The Wall Street Journal, the deal is worth over $79 million, and could be padded even more if the miner's stock recovers. Others have put it north of $83 million. He'll also serve in the honorary position of chairman emeritus that, theoretically anyway, involves him serving as a consultant to Freeport's board as well as advising it on its Indonesian operations, for which he'll receive a $1.5 million annual fee.
While some of Moffett's decisions undoubtedly exacerbated the situation, putting the miner in a more precarious position than it otherwise would have been, he wasn't the precipitating cause and shouldn't carry all the blame for all of Freeport's problems.
The article Why Former Executive Chairman Moffett Wasn't the Real Problem at Freeport-McMoRan Inc. originally appeared on Fool.com.
Rich Duprey has no position in any stocks mentioned. The Motley Fool owns shares of Freeport-McMoRan Copper & Gold. Try any of our Foolish newsletter services free for 30 days. We Fools may not all hold the same opinions, but we all believe that considering a diverse range of insights makes us better investors. The Motley Fool has a disclosure policy.
Copyright 1995 - 2016 The Motley Fool, LLC. All rights reserved. The Motley Fool has a disclosure policy.