Why Ford Expects Its First-Quarter Profits to Fall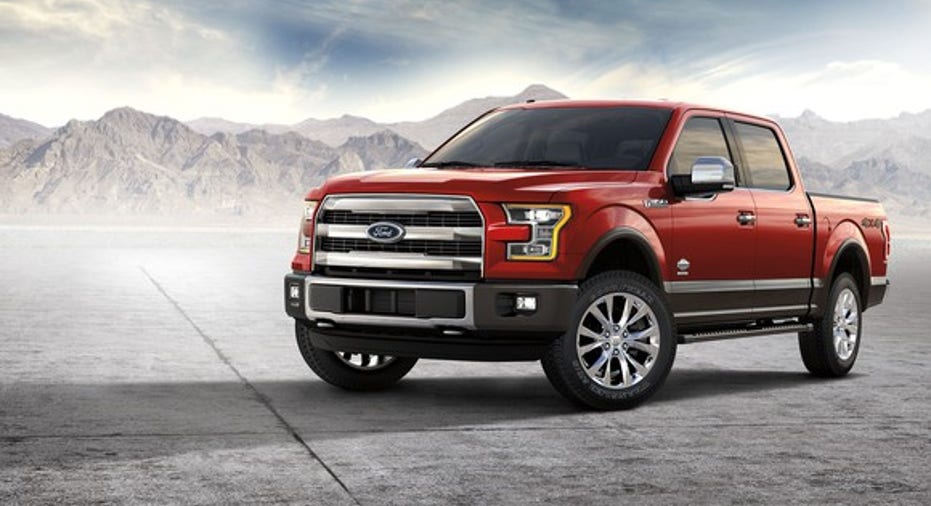 Ford Motor Company (NYSE: F) is set to report its first-quarter 2017 earnings before the bell on Thursday, April 27. Here's a look at what to expect.
What Wall Street expects when Fordreports
Analysts polled by Thomson Reuters expect Ford to report earnings (excluding special items) of $0.36 per share, on revenue of $34.7 billion.
That would be a big year-over-year decline: Ford earned $0.68 per share on the same basis in the first quarter of last year, on revenue of $37.7 billion. But Wall Street's estimate is in line with Ford's recent guidance: Ford itself expects its first-quarter profit to fall sharplyfrom a year ago.
Strong sales of high-margin trucks like this F-150 King Ranch could help mitigate pressures on Ford's first-quarter profits. Image source: Ford Motor Company.
Why Ford expects a year-over-year profit decline
In a presentation to analysts and investors on March 23, CFO Bob Shanks said that as of that moment, Ford expected its first-quarter income to come in between $0.30 and $0.35 a share. The sharp year-over-year drop will be due to a few factors, he said:
Costs of key commodities are up from a year ago;
Ford's Super Duty pickups are all-new for 2017, and Ford will be accounting for the new trucks' development costs over the next several quarters;
Ford has ramped up its spending on advanced technologies (self-driving, electric cars) from a year ago.
There's one other factor: Plain and simple, it's a tough comparison. The adjusted pre-tax profit in the first quarter of 2016 was the Blue Oval's best quarterly profit total ever. A year ago, Ford was making hay on big sales of high-margin trucks and SUVs, and had a great result in (pre-Brexit) Europe.
The bad news, according to Shanks, is that things are different now. The good news is that Ford expects the rest of 2017 to look a lot like 2016, profit-wise.
What to expect when Ford reports
Ford's guidance for the quarter and year suggests that its adjusted pre-tax income will come in around $2.4 billion for the first quarter -- down substantially from $3.8 billion a year ago, but still a decent result. It could be a bit better than that: Ford's guidance is usually quite solid, but Shanks has been known to leave room for a small upside surprise. (You'll note that the consensus Wall Street estimate, a penny above the range set by Shanks, anticipates this possibility.)
Ford's U.S. sales were down 4.4% in the first quarter, but a lot of that drop came from an unfavorable year-over-year fleet comparison. Ford's 2016 deliveries to rental-car fleets were heavily concentrated in the first few months of the year. The company expects its full-year 2017 rental-fleet delivery total to be similar to 2016's, but more evenly spaced out. Meanwhile, Ford's (more profitable) retail sales were decent: U.S. sales of Ford's all-important F-Series pickups were up 10.3% in the first quarter, suggesting that profits could be a little stronger than we might suspect from the overall sales numbers.
Long story short: Don't be surprised if Ford's first-quarter earnings result comes in slightly ahead of the expectations set by Shanks last March -- but it's likely to be pretty close.
10 stocks we like better than FordWhen investing geniuses David and Tom Gardner have a stock tip, it can pay to listen. After all, the newsletter they have run for over a decade, Motley Fool Stock Advisor, has tripled the market.*
David and Tom just revealed what they believe are the 10 best stocks for investors to buy right now... and Ford wasn't one of them! That's right -- they think these 10 stocks are even better buys.
Click here to learn about these picks!
*Stock Advisor returns as of April 3, 2017
John Rosevear owns shares of Ford. The Motley Fool owns shares of and recommends Ford. The Motley Fool has a disclosure policy.