Why Foot Locker, Inc. Shares Got Tripped Up Today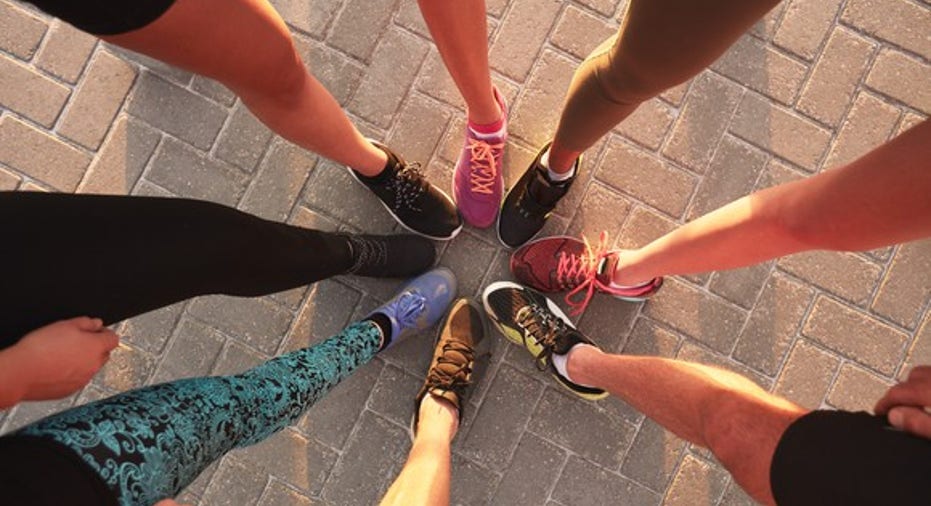 What happened
Shares of sneaker mavenFoot Locker, Inc.(NYSE: FL) were taking a spill today after the retailer posted disappointing results in its first-quarter earnings report.
As of 11:34 a.m. EDT, the stock was down 15.2%.
Image source: Getty Images.
So what
Foot Locker had been one of the best performers in the retail sector in recent years as the company rode the athleisure wave and benefited from an exclusive partnership withNike Inc., but that may be changing as sportswear sales appear to be slowing.
Comparable sales increased 0.5% in the quarter, overcoming a decline in the low teens in February, which management blamed on delay in tax refunds, an excuse many other retailers offered for weak sales in February. Overall sales ticked up 0.7% to $2 billion, below estimates at $2.02 billion. On the bottom line, earnings per share fell from $1.39 to $1.36 as inventory outgrew sales, cramping margins. Wall Street had expected earnings at $1.38 per share.
CEO Richard Johnson acknowledged the performance fell "short of original expectations."
He added, "We are confident that our customers have not lost their tremendous appetite for athletic footwear and apparel and that our position in the industry is stronger than ever."
Now what
Foot Locker's sell-off follows a similar move byDick's Sporting Goodsearlier this week as the leading sporting-goods retailer also reported weaker sales than expected. Meanwhile,Under Armourstock is trading near three-year lows after its growth slowed suddenly.
Foot Locker seems to be in better shape than its peers and is looking cheap at a P/E of 12 after today's sell-off. If management's assertion that tax refund delays were to blame for the weak quarter is correct, the stock should bounce back over the remainder of the year.
10 stocks we like better than Foot LockerWhen investing geniuses David and Tom Gardner have a stock tip, it can pay to listen. After all, the newsletter they have run for over a decade, Motley Fool Stock Advisor, has tripled the market.*
David and Tom just revealed what they believe are the 10 best stocks for investors to buy right now... and Foot Locker wasn't one of them! That's right -- they think these 10 stocks are even better buys.
Click here to learn about these picks!
*Stock Advisor returns as of May 1, 2017
Jeremy Bowman owns shares of Nike and Under Armour (C Shares). The Motley Fool owns shares of and recommends Nike, Under Armour (A Shares), and Under Armour (C Shares). The Motley Fool has a disclosure policy.