Why FleetCor Technologies Stock Just Jumped 10%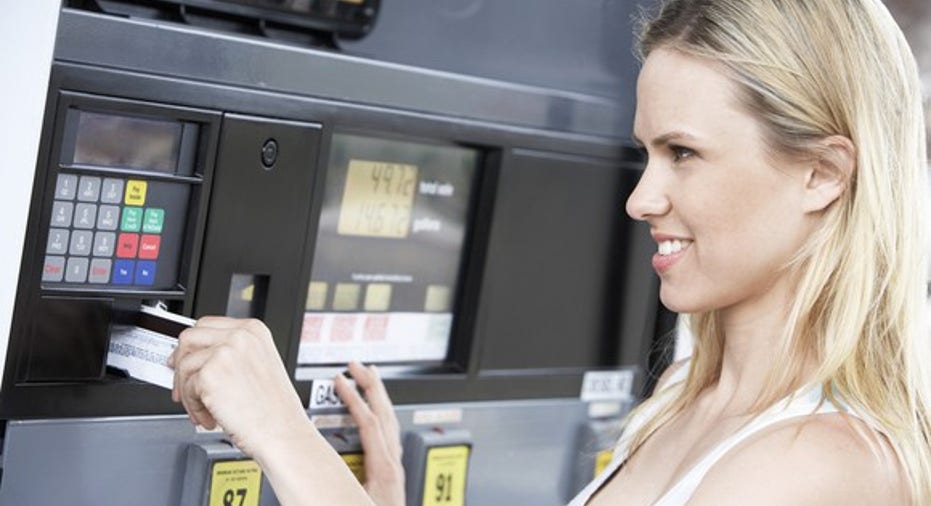 What happened
Shares of gas card provider FleetCor Technologies (NYSE: FLT) jumped as much as 11.9% in early Thursday trading, before settling down to a more modest 9.9% gain as of 11:45 a.m. EST.
So what
On Wednesday night, FleetCor reported estimate-topping earnings of $1 per share for its fiscal fourth quarter -- a 79% increase year over year -- and earnings of $4.75 for the year on $1.83 billion in sales. Those full-year profits climbed a healthy 23% year over year. Not bad for a company that grew its sales only 8%.
FleetCor stock is gassing up and racing ahead. Image source: Getty Images.
Now what
FleetCor also issued new guidance along with its earnings news. Q1 2017 earnings are expected to range between $1.82 and $1.88 per share -- pro forma. Longer term, FleetCor is guiding investors to expect full-year profits of anywhere from $8.10 to $8.30 per share (again pro forma), on sales of between $2.17 billion and $2.23 billion.
Granted, from the more important GAAP perspective, FleetCor is only projecting profits of somewhere between $5.78 and $5.98 per share. That works out to a rather optimistic valuation of 28.3 times earnings on the stock, based on where the shares are trading after FleetCor's post-earnings run-up. Still given that the stock has grown earnings at a healthy 27% annual clip over the past five years, even 28 times earnings may not be too much to pay for FleetCor.
10 stocks we like better than FleetCor TechnologiesWhen investing geniuses David and Tom Gardner have a stock tip, it can pay to listen. After all, the newsletter they have run for over a decade, Motley Fool Stock Advisor, has tripled the market.*
David and Tom just revealed what they believe are the 10 best stocks for investors to buy right now... and FleetCor Technologies wasn't one of them! That's right -- they think these 10 stocks are even better buys.
Click here to learn about these picks!
*Stock Advisor returns as of February 6, 2017
Rich Smith has no position in any stocks mentioned. The Motley Fool has no position in any of the stocks mentioned. The Motley Fool has a disclosure policy.