Why Fitbit Inc. Shares Popped Today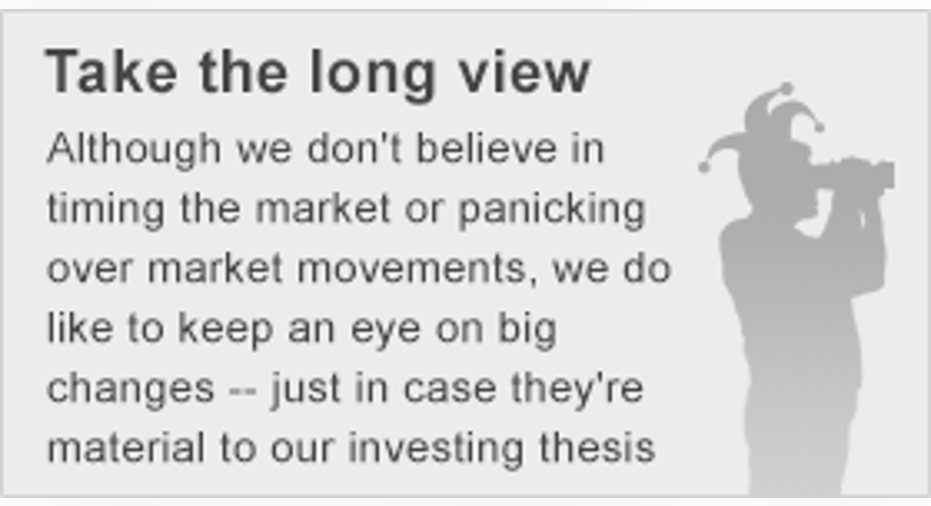 Blaze. Image source: Fitbit.
What: Shares of activity-tracker specialist Fitbit popped today, closing out the day with 12% gains, after the company received some bullish sentiments from Wall Street.
So what: Citigroup, Pacific Crest, and Morgan Stanley all expressed bullishness about Fitbit's prospects. Citigroup believes that Fitbit has a lot of room to run in 2016 as it expands globally. Pacific Crest cited the company's modest valuation relative to robust sales of the new Alta and Blaze trackers. Meanwhile, Morgan Stanley thinks that Fitbit's first-quarter earnings could top expectations, similarly pointing to strong performance of new products.
Now what: Shares have been beaten down this year, so a little bit of positive sentiment goes a long way. Raymond James also reiterated an outperform rating on Fitbit shares, saying that a recent survey suggested high purchase and upgrade intent among respondents. Several analysts have conducted supply checks at retailers, and so far the data points to strong demand for Alta and Blaze, which are Fitbit's latest products in its continued march upmarket. A positive consumer storyline that's also making the rounds was that Fitbit may have helped save a man's life, because the device allowed doctors to detect a heart condition early on.
The article Why Fitbit Inc. Shares Popped Today originally appeared on Fool.com.
Evan Niu, CFA has no position in any stocks mentioned. The Motley Fool has no position in any of the stocks mentioned. Try any of our Foolish newsletter services free for 30 days. We Fools may not all hold the same opinions, but we all believe that considering a diverse range of insights makes us better investors. The Motley Fool has a disclosure policy.
Copyright 1995 - 2016 The Motley Fool, LLC. All rights reserved. The Motley Fool has a disclosure policy.