Why FireEye, Inc. Stock Dropped 16.9% in February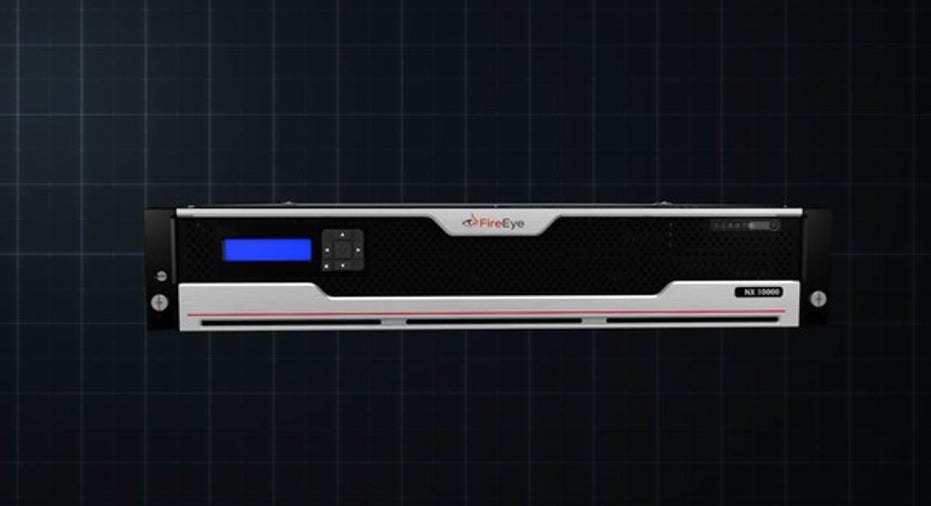 What happened
Shares of FireEye Inc.(NASDAQ: FEYE) declined 16.9% in the month of February,according to data provided byS&P Global Market Intelligence, after the cyber-security specialist announced mixed quarterly results, management turnover, and discouraging guidance.
So what
FireEye's revenue in the fourth quarter was roughly flat on a year-over-year basis, at $184.7 million, while billings declined 14%, to $221.8 million. On the bottom line, that translated to an adjusted net loss of $4.8 million, or $0.03 share, narrowed from a net loss of $56.5 million, or $0.36 per share a year earlier. By comparison, FireEye's outlook provided last quarter called for a larger per-share net loss of $0.16 to $0.18, but higher revenue of $187 million to $193 million and billings of $230 million to $250 million.
IMAGE SOURCE: FIREEYE, INC.
During the subsequent conference call, FireEye CFO Mike Berry explained that several large deals failed to close late in the quarter as expected, leading to the declines in product billings in revenue. Even so, Berry insists that the company believes that most of those deals were simply pushed into 2017 rather than being lost.
Curiously, however, FireEye also announced that Mr. Berry has decided to leave the company "to pursue another opportunity," and will be replaced by previous senior VP of finance and chief accounting officer Frank Verdecanna. In addition, FireEye announced the resignation of its executive chairman of the board (and former CEO) David DeWalt.
Now what
Management also highlighted the fact that FireEye's losses have narrowed significantly from last year, marking the continued fulfillment of the company's goals of rightsizing its cost structure and evolving its product portfolio.
"We are better positioned as a company today, with a solid financial foundation, more efficient operations, and expanded and updated product offerings," elaborated FireEye CEO Kevin Mandia. "We will remain focused on our mission to relentlessly protect our customers as we continue to execute on our priorities in 2017."
But in the meantime, FireEye anticipates first-quarter revenue of $160 million to $166 million -- below estimates for $176.6 million -- billings of $130 million to $150 million, and an adjusted net loss per share of $0.26 to $0.28. These are below estimates for a loss of $0.24 per share.
While it's true that FireEye might well be on track to finally achieve sustained profitability, it's also discouraging to see its growth slow amid slipping orders as that happens. Of course, this may be a non-issue as those orders arrive in the coming quarters, but I can't blame investors for taking a step back last month given FireEye's relative weakness.
10 stocks we like better than FireEyeWhen investing geniuses David and Tom Gardner have a stock tip, it can pay to listen. After all, the newsletter they have run for over a decade, Motley Fool Stock Advisor, has tripled the market.*
David and Tom just revealed what they believe are the 10 best stocks for investors to buy right now... and FireEye wasn't one of them! That's right -- they think these 10 stocks are even better buys.
Click here to learn about these picks!
*Stock Advisor returns as of February 6, 2017
Steve Symington has no position in any stocks mentioned. The Motley Fool owns shares of and recommends FireEye. The Motley Fool has a disclosure policy.