Why FireEye, Children's Place, and AutoZone Jumped Today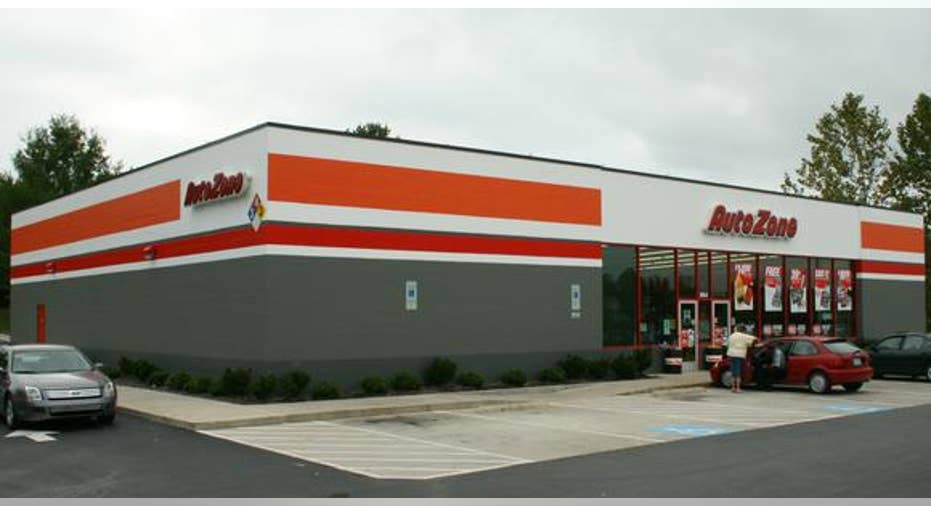 AutoZone was among the strongest stocks Tuesday. Image: AutoZone.
Stocks continued to struggle on Tuesday, with the Dow falling more than 160 points on fresh concerns that a sluggish global economy will continue to keep commodity prices under pressure. The bearish attitude on Wall Street wasn't enough to hold every stock back, and FireEye , The Children's Place , and AutoZone were among the better performers on the trading day.
FireEye climbed 7% as the cybersecurity company received a positive recommendation from a Wall Street firm. Analysts at Citi Research believe that the overall negative sentiment toward FireEye among most investors compared to other companies in the technology security industry is unwarranted, with a survey of chief information officers showing strong demand for solutions to improve security levels and prevent cyberattacks that could endanger proprietary or customer information. In addition, FireEye in particular fared better than other players in the industry in certain key areas, and that supports the idea that recent struggles that FireEye has endured have been one-time anomalies rather than a sign of continuing trouble.
The Children's Place jumped nearly 13% after the children's specialty apparel retailer's third-quarter financial report. Children's Place saw comparable store sales fall by 3%, blaming warm weather in much of the U.S. for slow levels of traffic. Yet despite the resulting 6% drop in revenue, Children's Place boosted its earnings by more than 4%, overcoming currency-based headwinds as well. Guidance for the fourth quarter and the full 2015 fiscal year was encouraging. Children's Place authorized a new stock repurchase program of $250 million, which works out to more than a fifth of its current market capitalization. Given the downbeat attitude that many retailers have had coming into the holiday season, Children's Place's good news was a welcome departure that shareholders were able to celebrate.
Finally, AutoZone rose 6% on the day. The auto-parts retailer topped investor expectations in its fiscal first-quarter results, reporting a 3.5% rise in same-store sales and a 14% jump in earnings to $8.29 per share. The company credited inventory availability initiatives for helping the company sustain its double-digit percentage growth in earnings per share, as more frequent deliveries of products from distribution center locations have expanded across AutoZone's store base. Share repurchases have also played a key role in boosting per-share results, with AutoZone spending $400 million to buy back about 537,000 shares of stock. With nearly $700 million left in its current buyback authorization, AutoZone has the ability to continue to move forward with repurchase efforts and produce further earnings-per-share growth in the future.
The article Why FireEye, Children's Place, and AutoZone Jumped Today originally appeared on Fool.com.
Dan Caplinger has no position in any stocks mentioned. The Motley Fool owns shares of and recommends FireEye. Try any of our Foolish newsletter services free for 30 days. We Fools may not all hold the same opinions, but we all believe that considering a diverse range of insights makes us better investors. The Motley Fool has a disclosure policy.
Copyright 1995 - 2015 The Motley Fool, LLC. All rights reserved. The Motley Fool has a disclosure policy.