Why Finisar, Zumiez, and Winnebago Industries Slumped Today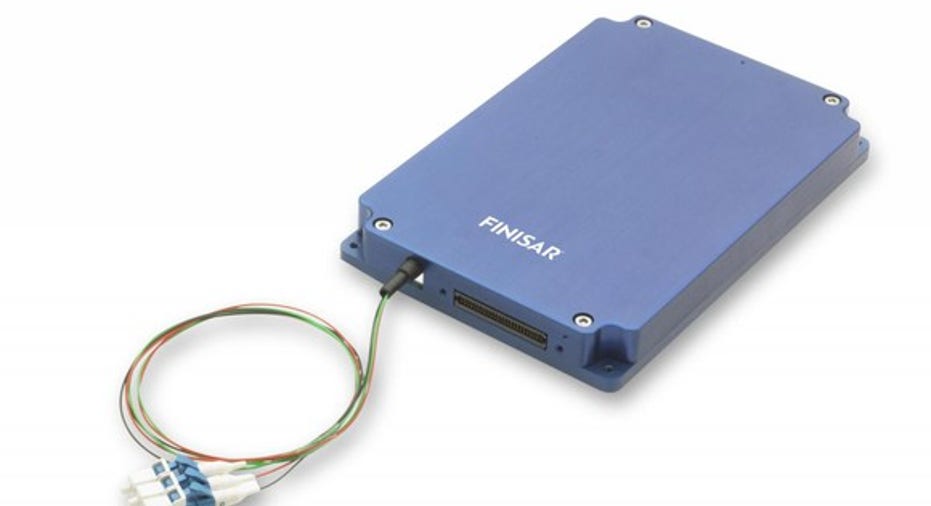 Friday was a good day on Wall Street, as the stock market responded favorably to encouraging news on the employment front. The U.S. unemployment rate dropped on fairly strong job creation during the month of February, and that helped push the Dow, S&P 500, and Nasdaq Composite to modest gains of roughly between a quarter percent and a half percent. Yet even with a positive mood among market participants, some stocks weren't able to participate in the end-of-week rally. Finisar (NASDAQ: FNSR), Zumiez (NASDAQ: ZUMZ), and Winnebago Industries (NYSE: WGO) were among the worst performers on the day. Below, we'll look more closely at these stocks to tell you why they did so poorly.
Finisar plunges on cloudy outlook
Shares of Finisar fell 23% after the company reported its fiscal third-quarter financial results late Thursday. The company said that it posted record revenue for the quarter, rising 23% from the year-ago period and producing adjusted earnings of $0.59 per share. Yet the fiber-optic communications supplier couldn't live up to even higher expectations from its investors, and many analysts weighed in on Friday to reduce their price targets on the stock. To its credit, Finisar saw its share price double over the past year, and so a pullback is somewhat reasonable even in light of fairly good results in an absolute sense. Yet Finisar will have to reassure its investors that it can overcome some internal execution issues and make the most of the opportunities it has to grow.
Image source: Finisar.
Zumiez slips and falls
Zumiez stock finished down 12% in the wake of the company's fourth-quarter financial report. The action-sports and streetwear retailer boosted revenue by 9% on comparable-store sales gains of 5.1% for the quarter, and net income jumped nearly 40% from year-ago levels. Yet Zumiez reported that February sales were down nearly 1% on a 3% drop in comparable sales, and first-quarter guidance for revenue of $178 million to $182 million and a net loss of $0.17 to $0.21 per share wasn't encouraging for investors in the retailer. Zumiez is still ambitiously seeking to continue its expansion plans with new stores planned in the U.S., Canada, Australia, and Europe, but a challenging retail environment broadly could hold back Zumiez's ability to produce a complete turnaround quickly.
Winnebago breaks down
Finally, shares of Winnebago Industries dropped 6%. The maker of recreational vehicles has been under pressure ever since rival Thor Industries (NYSE: THO) reported its most recent quarterly results earlier this week, and Thor's story led shareholders to sell off that stock. Yet although Winnebago is in the same business as Thor, some investors think that it could succeed where Thor failed, especially because the Winnebago brand name is much more valuable and has greater customer recognition that many of its competitors' offerings. Winnebago will have its own chance to report its financial results later this month, and although many investors seem to be betting against the RV maker, others believe that Winnebago could easily make its competitive advantage against Thor and other manufacturers clear with a solid performance this quarter.
Offer from The Motley Fool: The 10 best stocks to buy nowMotley Fool co-founders Tom and David Gardner have spent more than a decade beating the market. In fact, the newsletter they run, Motley Fool Stock Advisor, has tripled the S&P 500!*
Tom and David just revealed their ten top stock picks for investors to buy right now.
Click here to get access to the full list!
*Stock Advisor returns as of 1/30/2017
Dan Caplinger has no position in any stocks mentioned. The Motley Fool recommends Thor Industries. The Motley Fool has a disclosure policy.